I'm not #blessed with Beyonce curves, but finding pants that not only fit, but also flatter my waist, hips and backside is still pretty challenging. If they fit over my hips, chances are they also gape at the waist. For this reason, I'm basically besties with my tailor, but that doesn't stop me from hunting for brands that understand a woman's curves.
Enter Loup, a cool New York-based brand that, in their own words, "focuses on creating clothing for the slightly curvy woman and hope that ends up working for the rest as well." I like the sound of that!
Loup is basically on a mission to make the best-fitting pants out there and given how cult some of their styles are, I'd say they're doing a good job. Lots of their styles feature a high waist and stretch that make your whole bottom half look pretty darn #flawless.
Here's a peek at some of their bestsellers: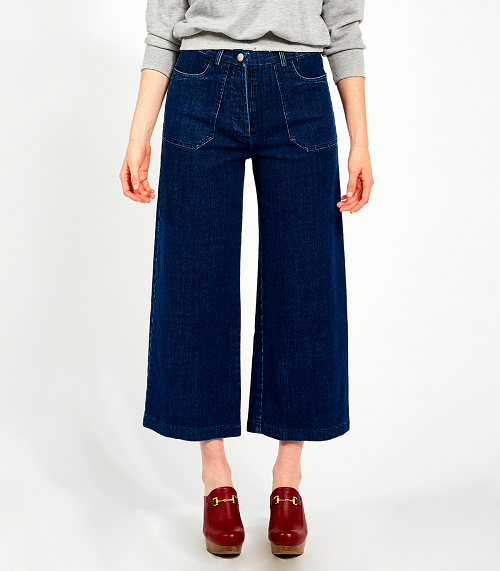 Dark Indigo Simone Jeans ($165)
Black Knot Overalls ($187)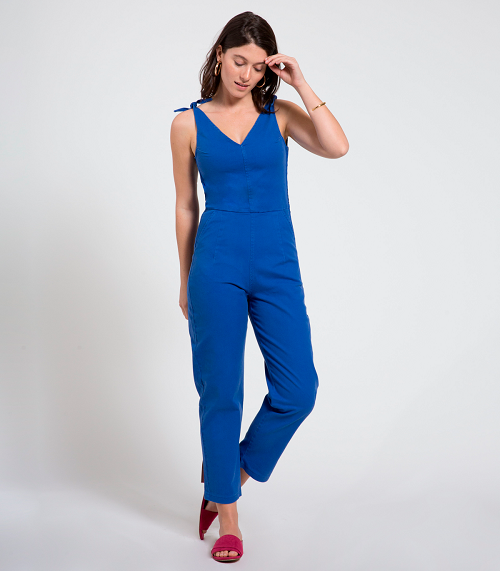 Royal Slate Coveralls ($187)
Be sure to check out this amazing sandal sale.