Woah, woah, woah. How can you NOT stop and stare at these glorious, height-defying black pumps we found on Pinterest? Maybe not ideal for well, walking, but that's what cabs are for! (Thanks, 5 Inch and Up for this).  Plus, who wears shoes on the dance floor after midnight anyways? Take a hint from this blogger and grab yourself a pair — then pair them floral jeans: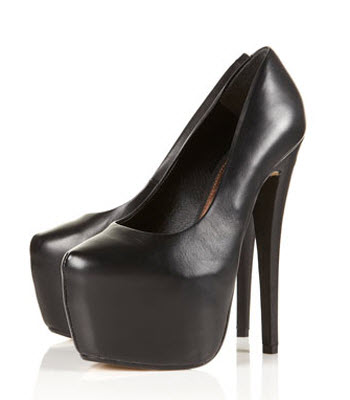 Topshop Supreme Extreme Platform Shoes ($176)
Don't be scared – they only hurt for the first few blocks (then your feet go numb and the cocktails will definitely help!). Black goes with everythingggg as we all know (and love) so have some fun with the staple black pump and soar into model height category.
Don't forget to shop our incredible sales and deals! Or check out other fashion worthy news: J Brand's capsule collection, Karen Walker's Anthropologie line, and Soludos x JCrew.