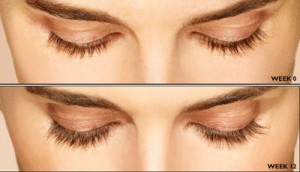 These days, Brooke Shields is on TV for prescription-strength lash enhancing serum, Latisse.  And now there are different lash stimulating formulas at every makeup counter. Personally, I'm a little gun shy about trying anything that may permanently change my baby blues to a shade of brown. Yikes.
If that makes you nervous too, a great way to boost your lashes is with a truly fantastic mascara. Lucky for you, we've compiled the best mascaras on the market into one guide for you to choose your favorite.
This way, you'll get all the oomph without the random eye color alteration.