Calling all Scottish lassies. From the folks who brought you Disney villain eyeshadow and wildly popular Alice + Olivia for MAC comes our favorite themed collection yet: MAC's A Tartan Tale, a Gwen Stefani-esque plaid cosmetics collection. We predict that these hot compacts will make their way onto the Gossip Girl set (so preppy) next season, so grab one before they sell out online:
These M·A·C 'A Tartan Tale – Twists of Tartan' Eye Kit ($36) and Beauties Play It Cool' Eye Kit ($36) are so cool, you won't want to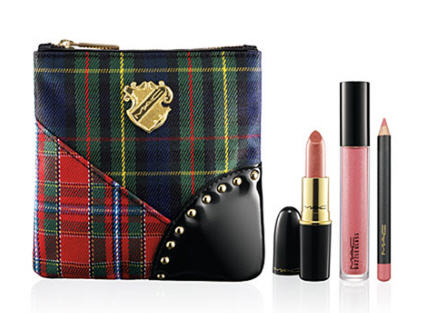 If  you're in the market for an adorable plaid pouch and 3 cosmetic staples to put in it – this M·A·C 'A Tartan Tale – Vain & Glorious' Lip Bag ($36) comes with MAC lipstick, lipgloss and lip pencil.
Shop more amazing beauty finds, from the best hair removal products, to mascara and eye cream.