Madewell is known for having great Italian leather bags. More specifically, people go crazy for their Transport Tote. It's the perfect carryall bag and the minimalistic, yet chic design is what makes it so appealing. Despite the Transport Tote being one of the best commuter bags on the market, there's one big flaw and I haven't bought the bag for myself because of it. The Transport Tote doesn't have a zip top or any closure for that matter, so it's essentially open to the public. However, Madewell posted this photo to their Instagram last night and I nearly lost it.
Yup. It happened. Madewell finally made a Transport Tote with a zip top! The brand new Zip Transport Tote with Pockets features a zip top, lined interior (another detail that was missing from the original), interior pockets and functional exterior pockets. As of now, the Zip Transport Tote is available in three colors: True Black, English Saddle and Castle Rock. Shop it below!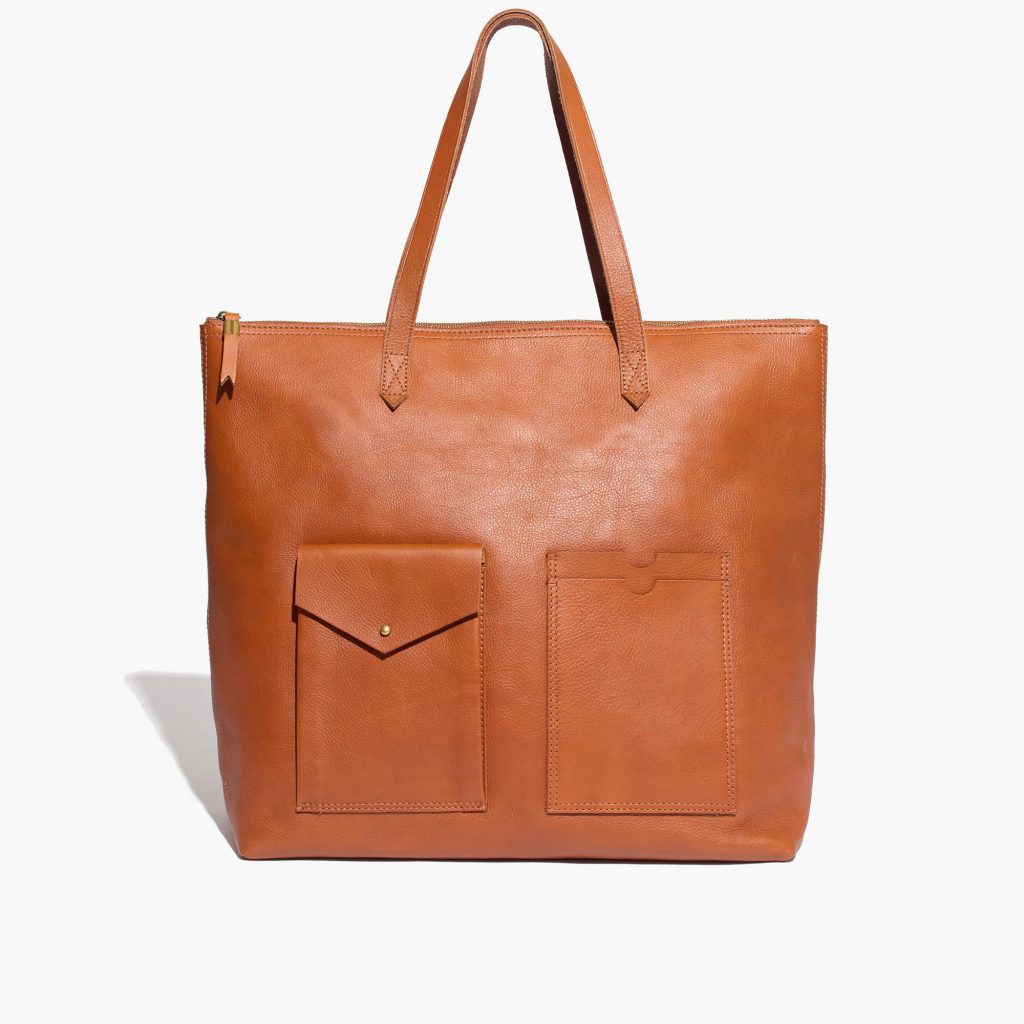 Zip Transport Tote with Pockets ($198)
Don't miss your chance to buy Kendall Jenner's denim mini skirt and the best-selling rain jacket on Amazon is only $33!
[Photo: Madewell]