Seriously, what CAN'T you wear with booties? If knee-high boots are the queen of the footwear industry—an established favorite—then booties are like the Kate Middleton of the shoe family — trendy and new, but with all the makings of a classic. If you're ready to stand behind the duchess of Boot Land, but feel hesitant about shifting your allegiance with the queen, this is the guide for you! Here's everything you need to know about rockin' that princess cut (talking 'bout booties, of course).
It's all about LENGTH
The bootie is a master of illusion. Slip on a pair and you go from 5'3 to Gigi Hadid in an instant. Suddenly, your legs are miles long and Zayn Malik is like "makeout with me in my next music video" (JK about the second part, but who knows…) Anyway, booties totally lengthen your legs — hooray! Keeping that in mind, here are some key looks that will highlight the magical abilities of your booties:
Short skirt, short boots, long-sleeved shirt, scarf, CAN'T LOSE
The dichotomy of long and short is fail-proof.
[Photo: Splash News]
Emma Stone is tearing up the bootie game with this combo of neutral classics.
Black Full Grain Leather Women's Leila Booties ($139)
Factory long-sleeve striped boatneck T-shirt ($39.50)
Heathered Cashmere Gauze Scarf ($148)
Herringbone A-Line Miniskirt ($45)
Keep It Monotone
[Photo: INFphoto.com Splash News]
Amal Clooney knows the beauty of the bootie. Here she is at LAX, regal as ever in her black tights and matching ankle boots. The black-on-black really ties the outfit together and gives Amal's look a day-to-night kind of versatility. To brighten things up, Amal adds a hint of color with her light pink lip.

Vince Camuto Asymmetrical Bootie ($149)
'Ultimate Opaque' Control Top Tights ($36)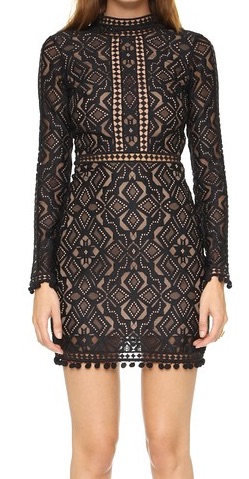 For Love & Lemons Florence Cocktail Dress ($306)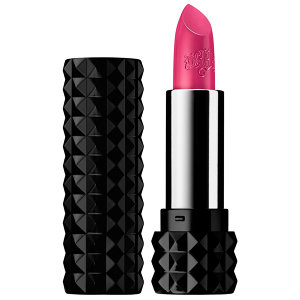 Kat Von D Studded Kiss Lipstick ($21)
[Photo: INFphoto.com Splash News]
Jessica Alba is a fan of the monotone look as well. Compared with Amal, Alba's ensemble is at the opposite end of the dress-code spectrum — but equally fab! Take a page from Alba's style book and add a denim jacket or chambray shirt for the perfect mix of cool and cashy.
1969 icon denim jacket ($70)
Kimchi Blue Burnout Velvet Babydoll Dress ($50)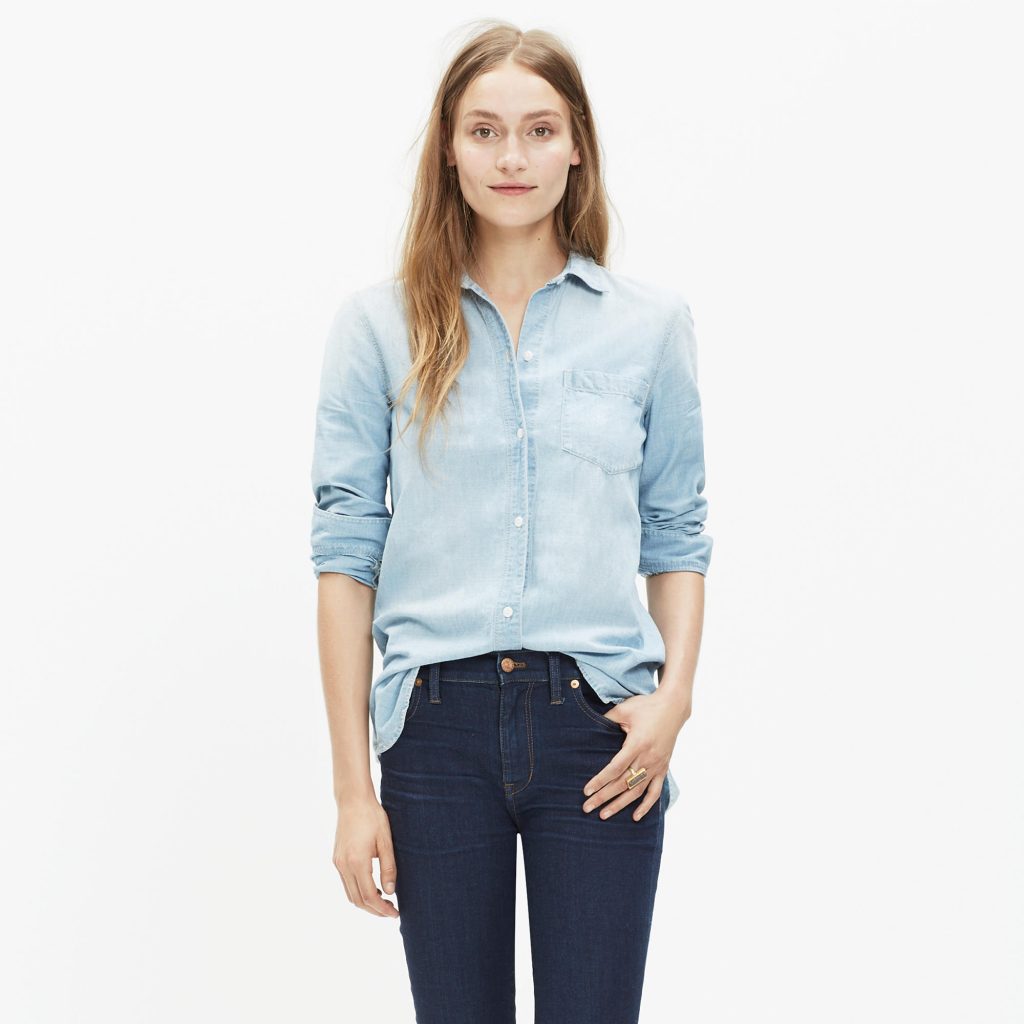 Chambray Ex-Boyfriend Shirt in Buckley Wash ($72)
Cuff it! Crop it!
Booties and skinny jeans are a definite DO. The streamlined look is super slimming. But if you're looking to shake things up, roll the hem of your jean until it peaks out from the top of your boots! Another cool-girl option is to go with ankle-cut skinnies, this look is best if paired with multi-toned or cut-out booties.
[Photo: INFphoto.com Splash News]
Jamie King's look is another great example of how booties can toy with length and make you look your absolute slimmest and chicest.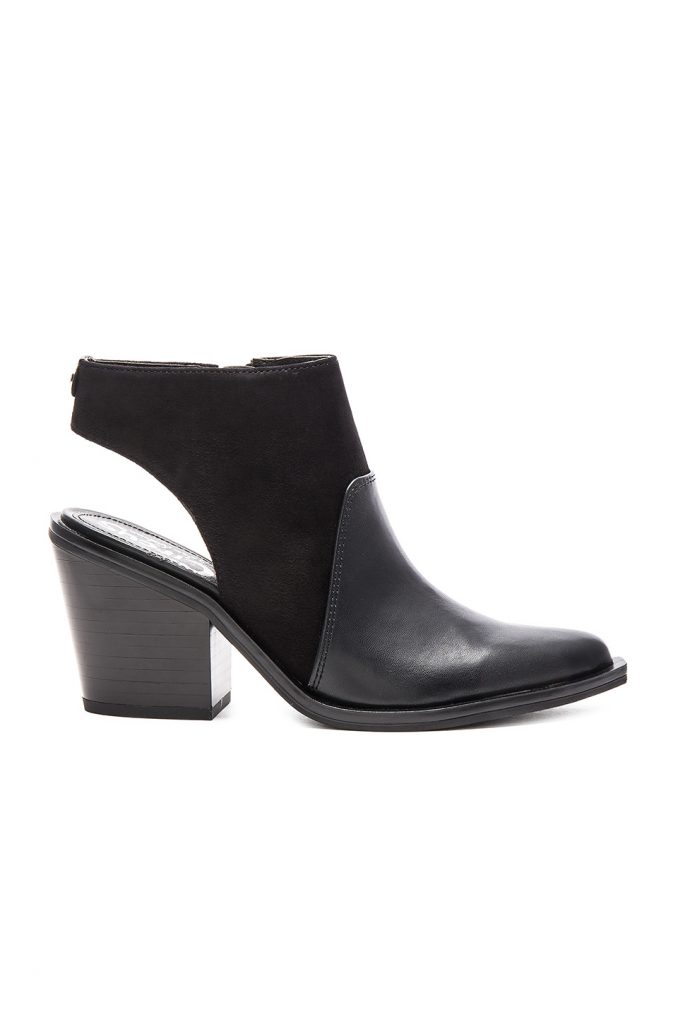 Carly Bootie Circus by Sam Edelman ($90)
Big Star Alex Skinny Ankle Sunny Dunes Wash Jeans ($78)
Not in the mood for jeans? Pull a Gigi Hadid and ditch the denim in favor of a bold pair of corduroys or cargo pants!
[Photo: Splash News]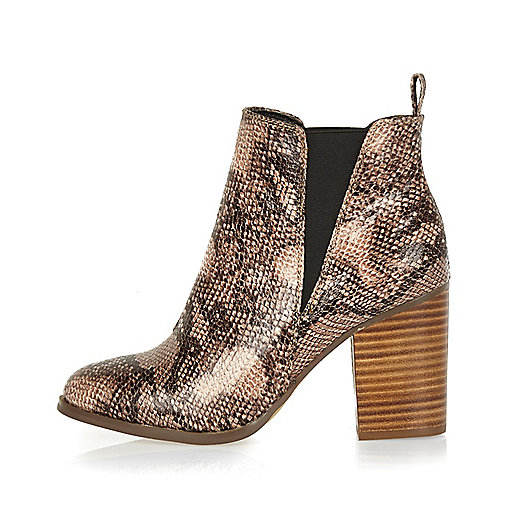 Beige snake print ankle boots ($90)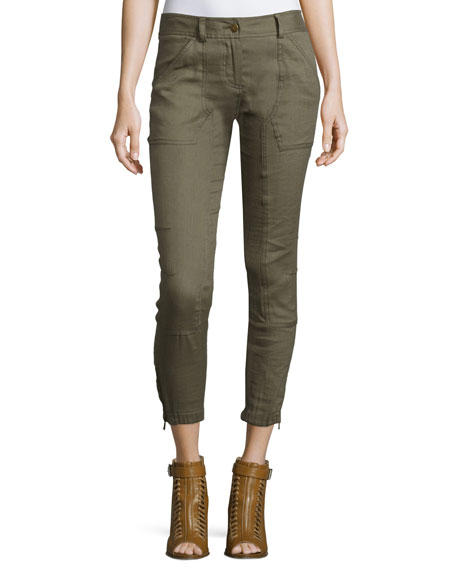 Veronica Beard Caladium Cropped Zip-Trim Cargo Pants, Army Green ($450)
Don't forget to check out: What You Should & Shouldn't Pack For Your Trip To Vegas and What To Wear To Brunch With Your Girls
[Photo: The Marcy Stop]