@jasonbacke
: "In this #beforeandafter Emily wanted to change it up - we opted for this icey #blonde."
@jasonbacke: "Taylor came in looking like the girl next door. Looking at her skin and eyes I knew if anyone could pull off a dramatic #red, it was her!"
@jasonbacke: Here is an autumnal pricess #makeover #beforeandafter I did on Grace. When I met her I thought she looked like a baby sitter. Now she looks like the woman you dont let your man drive home!
@jasonbacke: Claire came in with hair that did nothing for her. She's a fun, pretty and out going girl -but she had boring hair.
@jasonbacke: #beforeandafter #autumnalprincess @inoaus on prelightend hair - new growth 6N = 6.34 10vol, mids and ends 7.40 30vol. Gloss #dialight 7.40 15vol. #gibsongirlsruletheworld styled by @devin_toth
@jasonbacke: "I found a muse - @cwhit124 I loved working with you!!! #beforeandafter @cindycrawford circa 1992"
@jasonbacke: "Here is a little Monday #makeover magic! #beforeandafter before: natural level 5 with a full head of ashy bleach highlights."
@jasonbacke: Alex #beforeandafter #makeover #hair #haircolor #hairchangeseverything #gibsongirlsruletheworld #getgibsoned
@jasonbacke: Bye bye #sameold #ombre - hello #DRAMA Autumn is coming, its time to change it up.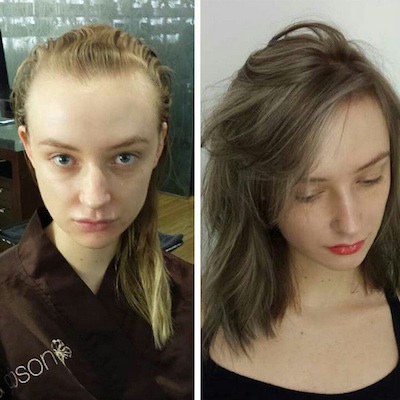 @jasonbacke: "So long goldielocks. Its all about cool tones for me right now. #beforeandafter #model #tedgibsonadvancedacademy"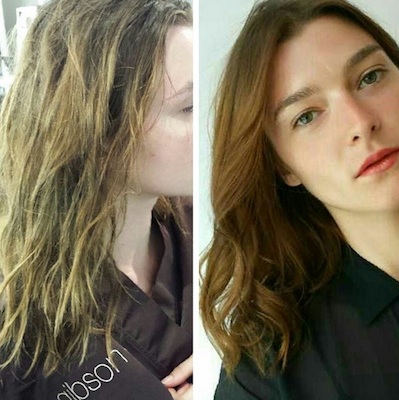 @jasonbacke: "A #correctivecolor for @100zenmonkeys from @wilhelminamodels"