You're probably used to applying your makeup with a sponge or brush, but if you haven't tried silicone, you need to. My favorite is the MakeupDrop +, which is the same shape as beauty sponge, only way better. Why? This silicone beauty sponge actually helps you blend your makeup like a professional while also saving product. What's more is that you can use the MakeupDrop + for tons of different products; I'm talking foundation, concealer and even highlighter!
How exactly does it work? Simply apply a small amount of product onto the applicator and then blend into the skin like normal. If you need to draw sharp lines or get to the inner corner of your eyes, use the tip of the blender.
An added bonus? You can use this applicator before you even put on any makeup. Dabbing your face with the MakeupDrop +  before you apply any makeup will quickly rid your skin of oil and dirt to ensure a truly flawless application.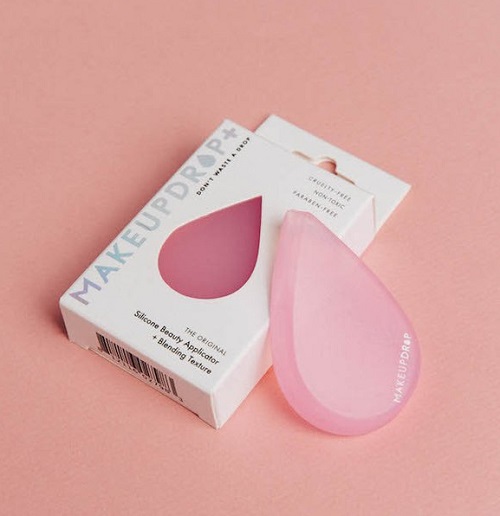 Be sure to also check out the one product you need when blemishes pop up and how to wear fall hats.