I'm all about surrounding myself with good vibes and positive energy, which is why I just had to share my latest discovery, MantraBand. I'd been seeing their photos pop up all over my Facebook feed, so when I finally checked them out I was instantly hooked. Why? They combine two things I love most: jewelry and positivity!
All of MantraBands silver, yellow gold and rose gold bracelets are stamped with inspiring phrases to promote optimism and mindfulness. It doesn't hurt that they are also super pretty and great for stacking. Even better, the bracelets are just $25 (for silver) and $35 (for yellow or rose gold)!
Obviously, I fully plan on treating myself to a few to help keep my inspired and happy, but these babies also make perfect gifts.
Need more convincing? Just check out these photos: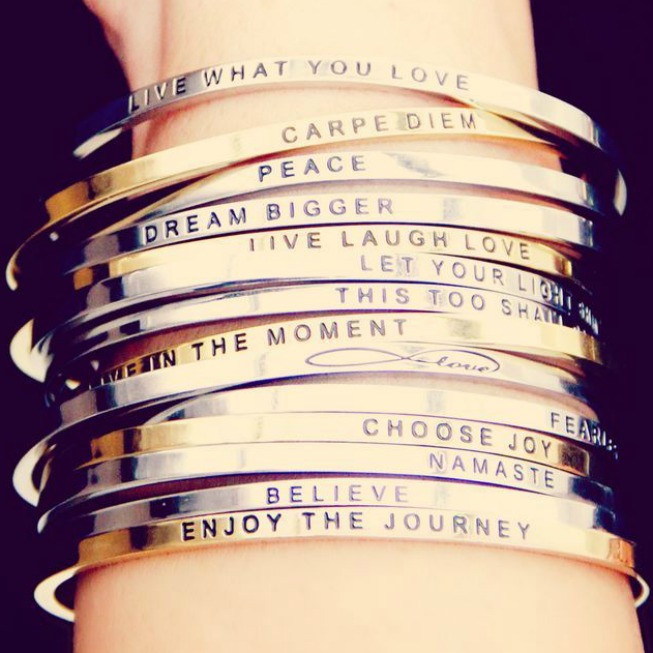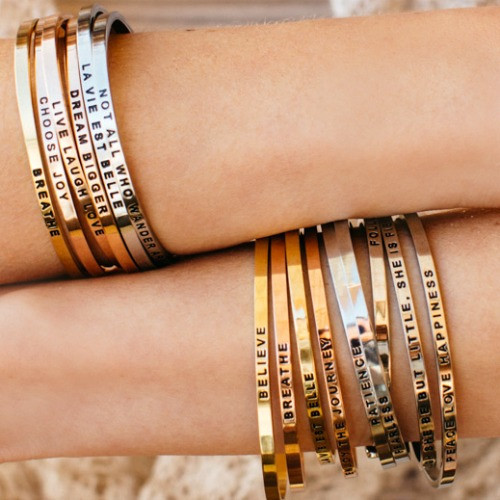 Be sure to check out this cool lariat necklace and how to wear over-the-knee boots.
[Photo: MantraBand]