Yesterday, came news of a Marni limited edition vintage line, and before that, Target's re-release of 17 designer collaborations, and now comes news that Marc by Marc Jacobs will celebrate it's 10th birthday with a Greatest Hits collection. The line, which hits in Spring 2011, will feature popular and bestselling pieces from as far back as 2001, including the above styles.
If you can't wait 6 months, shop some of our favorite Marc by Marc Jacobs fall pieces now:
The diffusion line is known for its amazing, classic handbags. You will get a lot of mileage out of this Marc by Marc Jacobs Totally Turnlock Magazine Clutch/ Messenger Bag ($348).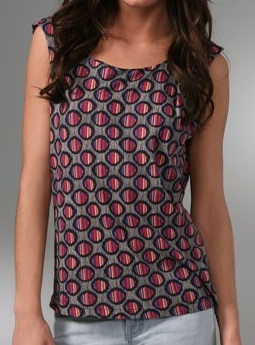 We love Marc by Marc Jacobs's bright colors and bold patterns; this Dash Dot Print Jersey Top ($98) is a pretty quintessential MJ top.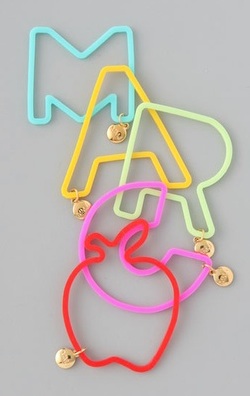 Surprisingly, silly bandz are one of the line's hottest items right now. Grab a set of these Marc by Marc Jacobs Marc Jelly Bracelet Set ($15) before they sell out.
For more on-trend fall pieces, check out our guides to the best booties, jeggings, clogs and leather jackets.
Follow the author of this post on Twitter @bridefinds.