Welcome to March–we've compiled all the best events to look out for:
March 1: Starting today, Oprah will auction off 150 items from her personal closet on Ebay. All proceeds from the sale will go towards the Oprah Winfrey Leadership Academy for Girls.
March 2: Fashion month comes to a close with Paris Fashion Week, which kicks off today. See more of our fashion week coverage, or get some front row worthy sunglasses.
March 4: Bravo's Real Housewives of New York City will premiere tonight at 11 pm EST. We can't wait to see this season's cattiness.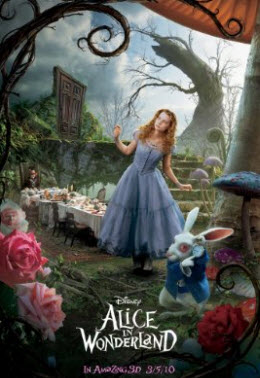 March 5: After much anticipation and fashion frenzy, Tim Burton's remake of Alice in Wonderland hits theaters today.  Go check out designer Sue Wong's dresses that were inspired by the movie.
March 7: Jean Paul Gaultier's collection for Target hits the web and stores today. Channel your favorite iconic blondes who inspired the collection: Madonna, Marilyn, and Britney.
March 7: The 82nd Annual Academy Awards air tonight at 8 pm EST. We can't wait to see what the starlets wear. We've got the inside scoop on which designer Gabourey Sidibe will wear.
March 8:  The Gossip Girl season premiere airs tonight at 9 pm EST. Get ready for more rich kid drama, then go see Milly's fall 2010 Blair Waldorf inspired collection.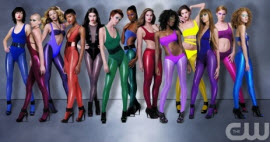 March 10: America's Next Top Model Cycle 14 will premiere today at 8 pm EST, and Vogue's Andre Leon Talley makes his debut as the newest judge–find out which Hollywood stars he thinks need the most red carpet help from our chat with him.
March 14: British brand Liberty of London's collaboration with Target hits stores today. Spring will be all about the floral prints–check out the top five spring trends so you know what to shop for.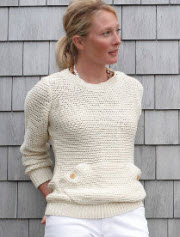 March 15: L.L. Bean will release their new "Signature Collection" online and in stores today. Finally, the classic brand updates its look–we can't wait to see the outcome.
March 18: We got the exclusive photos of Jodi Arnold's collaboration with The Limited, but today you can buy the office-appropriate clothes online.
March 19: The Runaways hits theaters today. Twilight alumni Kristen Stewart and Dakota Fanning star together in the film that chronicles the rise and fall of one of the first all-girl rock groups.
March 25: H&M will launch The Garden Collection today in all U.S. stores. This is the first eco-friendly sustainable line from the retailer. Check out our eco-friendly buying guide to see how a few small changes can help the environment.
March 30: Nicole Richie's Winter Kate collection will ship today from Singer22.com. Get your pre-orders in now.
Check out our online sample sale calendar, find the best fashion news, and sign up for our newsletter to make sure you're always on top of the best deals and trends.