Michael Kors Gives His Infamous "Runway Watch" A New Spin, And We Can't Resist Its Charms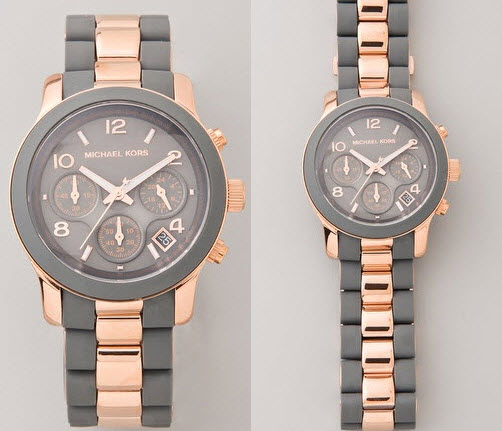 If you've read a street style blog in the last year, you know the Michael Kors Runway watch is a standby. Not only does the rose gold staple look hot with everything, including arm parties filled with bangles, but it's also crazy-functional. But if you're getting sick of the fact that every single stylish girl has the same watch as you, it might be time for an upgrade. That's where the newest versions comes in: the Michael Kors Runway Time Teller watch feels totally 2012: it's striped, and even cooler than the original.
See more: we've got the best sales and deals, online sample sales, more designer watches and accessories, like bright handbags, gorg jewelry, skinny jeans, oxfords and the best flat shoes.
'Large Runway' Chronograph Bracelet Watch, 45mm by
Michael Kors