Michael Kors Uses His Famous Watches As Part Of A Campaign To Help Stop Hunger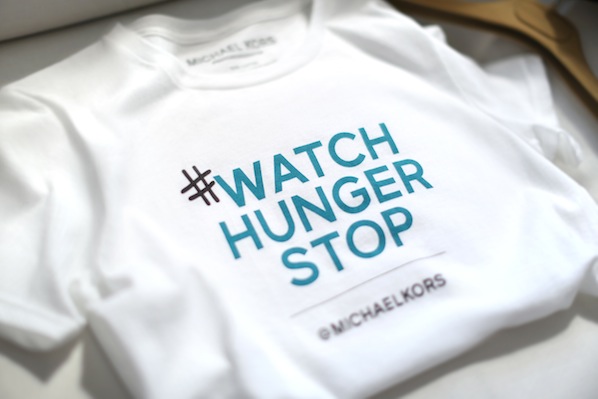 In support of World Food Day, Michael Kors has collaborated with the UN's World Food Programme (WFP) to help bring awareness to the hunger issue around the world. And the main way they're promoting their cause? Through social media. Kors and WFP ask that people who want to show their support use the hashtag #WatchHungerStop to help draw attention to the campaign through Twitter. And Kors isn't the only celeb to help. Halle Berry, Chanel Iman, Lily Aldridge and Victoria Justice have already said they'd donate their time to support the cause, so you should too.
And if you happen to be in the New York City area today, stop by the Michael Kors stores at Rockefeller Center and Soho to get a free T-shirt. But make sure to check in on all your social media outlets while you're there. The more people that know about the #WatchHungerStop campaign, the more money the organization will raise. You can also show your support by purchasing a Michael Kors limited-edition Watch Hunger Stop Oversize Series Watch ($295). But if you want to just donate plain 'ole cash, head to WatchHungerStop.com.
In other news, check out how to get a discounted pair of Louboutin shoes, Tina Fey and Amy Poehler are hosting the Golden Globes again, and the after Columbus Day sale at Saks
[Photo Credit: Michael Kors]