Michelle Obama chose a Thom Browne coat and dress from his pre-fall 2013 collection, J.Crew Valentina pumps ($238), and a multistrand pearl necklace by Cathy Waterman ($17,300) for her husband's second inauguration.
The coat's fabric was developed based on the style of a man's silk tie, which is fitting since Thom Browne is known primarily for his menswear. Her dress, also Thom Browne, appears to be a grey herringbone sheath. The designer is a favorite of  Michelle Obama, as she wore a grey and black lace dress by him to both the DNC and the presidential debate. The first daughters are following in their mother's footsteps, with Sasha wearing a Kate Spade coat and dress and Malia wearing a J.Crew coat.
Shop Michelle's Look: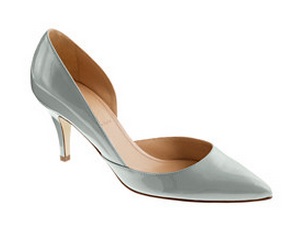 J.Crew Valentina Pumps ($238)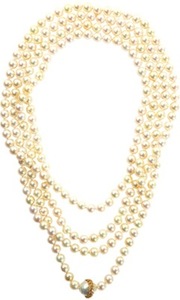 Cathy Waterman Japanese Akoya Pearl Necklace ($17,300)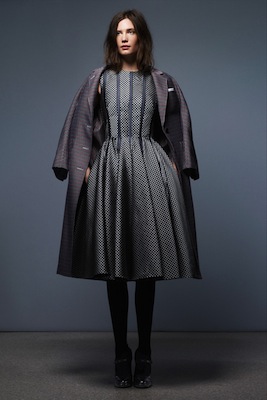 For more inauguration news, see what people are thinking Beyonce might wear to the ball, Tory Burch's inauguration collaboration, and Michelle Obama's bangs.
[Photo: AP]