Michelle Obama gave us a couple weeks off from stalking her fashion choices after the Inauguration, but now she's back. At last night's State of the Union address, the First Lady supported her husband from her seat, but don't think we weren't still trying to identify the ensemble. Of course, she went with her mainstay Jason Wu in a red organza tweed dress from his Pre-Fall 2013 collection, accessorized with an Alexis Bittar lucite flower pin.
Said Bittar about being chosen by FLOTUS:
I'm so honored that the first lady Michelle Obama chose to wear one of my creations, for the second time, during the state of the union address. It is especially meaningful, as my company helps make up the last 5% of the fashion industry that still produce in America.
Though the exact dress has not yet been made available, we did track down some other Jason Wu sheath dresses and a similar Alexis Bittar pin. Now get to shoppin' below!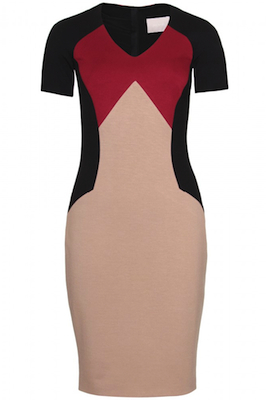 Jason Wu Tilly Color-Block Dress ($609, down from $1,522)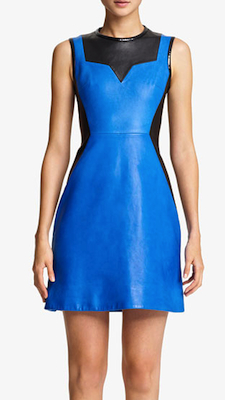 Jason Wu Paneled Leather Sheath Dress ($2,995)
Alexis Bittar 'Ophelia' Pansy Pin ($275)
For more FLOTUS style, check out her Inaugural Ball jewels, check out her fav Tracy Reese's fall 2013 collection and learn more about the JCrew sash she wore for the Inauguration.
[Photo: Facebook]