Last night, President Obama gave one of his last State of the Union addresses. While this was certainly a big moment for him, our attention was focused on Michelle Obama and her Michael Kors skirt suit. She killed it! The matching off-the-shoulder jacket and skirt appear to be a version of this look from MK's fall 2013 collection. You can buy the jacket below, which is the best part of her ensemble. (Hello, zipper detailing!)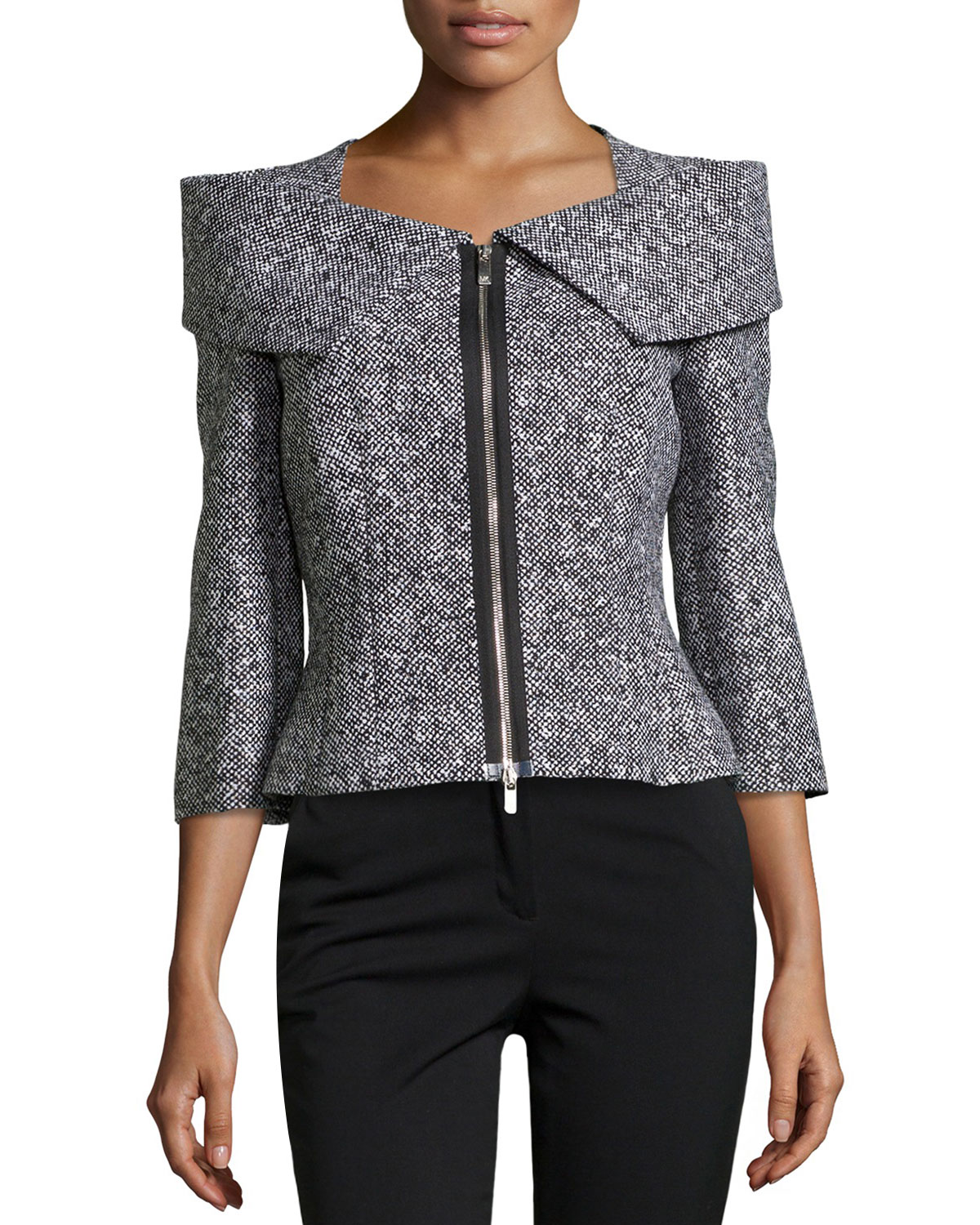 Michael Kors Zip-Front Tweed Jacket ($797)
If this jacket looks familiar, it's because you watch The Good Wife. Julianna Marguiles' character, Alicia Florrick, wore the exact same jacket in a recent episode, and the Twitterverse went crazy last night over this moment.
This isn't the first time we've seen FLOTUS in Michael Kors. She wore one of the designer's dresses to a holiday event at the White House back in 2009, a Medal of Honor ceremony in 2010 and again on election night in 2012.
What do you think of MObama's 2015 #SOTU look? Let us know in the comments below!
UPDATE: It looks like the jacket has sold out, but you can shop more Michael Kors here.
[Photo: Getty Images]