Well, why didn't we think of that? The bedazzled J.Crew belt that Michelle Obama wore over her Thom Browne ensemble at yesterday's Presidential Inauguration was actually a sash. Of course, the exact sash sold out almost immediately, but this is a great styling tip for all of us mere mortals. If you recently got hitched, you can reuse your bridal sash or belt to dress up a drab or dark outfit. Still a bachelorette? You can still beeline to the bridal department to find an assortment of jewel-encrusted options to cure your winter outfit woes. Though the First Lady's exact sash is not currently available, we've rounded up a couple similar options still available below.
Get Michelle's Look: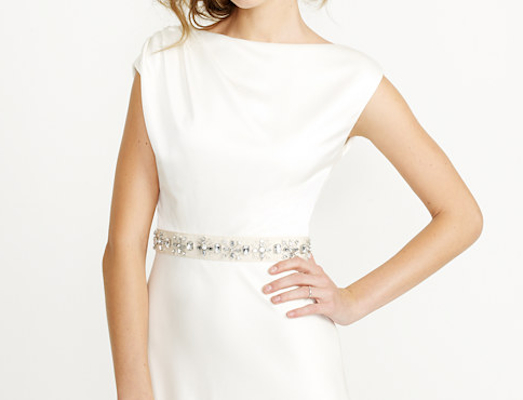 J.Crew Medallion Jeweled Sash ($250)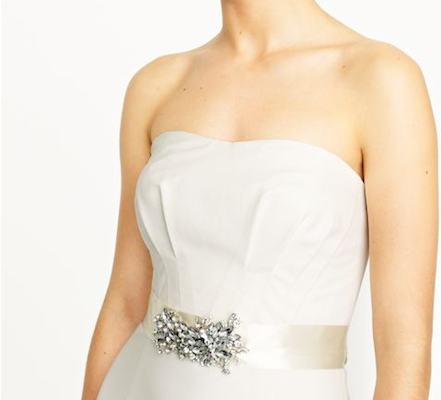 J.Crew Jeweled Sash ($275)
For more Inauguration coverage, check out MObama's Jason Wu Inaugural Ball dress from last night, Beyonce's stunning Pucci gown and Malia Obama's J.Crew coat.