Mila Kunis And Ashton Kutcher Are Engaged!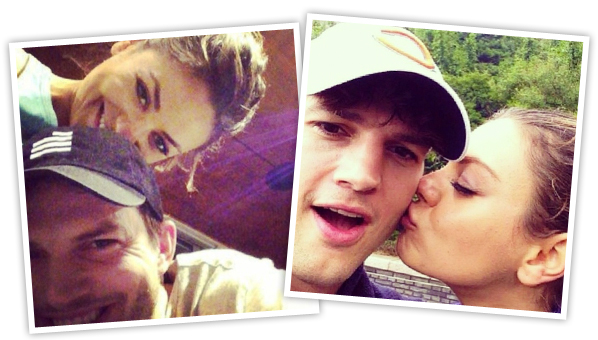 Mila Kunis is engaged to Ashton Kutcher, the guy who was her first kiss. How many people can say THAT?! [People]
MAC released the first ads for it's next collab with Kelly and Sharon Osbourne. [Instagram]
More celeb engagement news: Mary-Kate Olsen and Olivier Sarkozy are getting married despite their 17 year age difference. How many people can say THAT?! [Us Weekly]
Some crazy dude dressed up as Kanye West in full-on blackface to "surprise" Kim Kardashian in Vienna. [Jezebel]
Men over the age of 40 take more selfies than women over the age of 40. But we already knew that thanks to Geraldo Rivera. [Elle]
Find out what your vente triple shot sugar-free vanilla soy latte says about you. [StyleCaster]
Hey Khloe Kardashian, a U.K. nightclub is now banning fur. You should totally be their spokewoman! [Fashionista]
Kristen Stewart isn't the only celeb to wear sneakers on the red carpet, but she's the one we like to call out on it. [The Cut]
And don't forget to sign up for our newsletter!
[Photos: Instagram]