Here's a fashion dare for you – a chambray halter jumpsuit. It may sound a little, well, ugly, and maybe slightly fashion daring but check it out. Miley Cyrus looks like the perfect picture of downtown chic with her high top Converse Chuck Taylors, Ray Ban round metal sunglasses, and the Sharlene Halter Jumpsuit from Anthropologie. While there are some great high fashion jumpsuits, this one stays low key in chambray fabric and flared legs, yet spices it up a little with the sweetheart neckline. Miley nails the casual yet stylish boho chic look (her Wildfox Sweater  followed the perfect springtime Kimino jacket – a style icon for sure). Paired with always amazing Chucks and Ray Bans, classic meets trendy. So go ahead, try something a little different and show your friends you are a style maven worth following.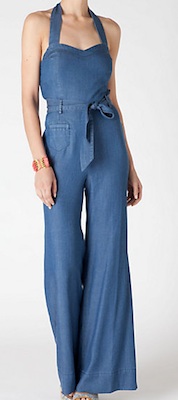 Get It: Sharlene Halter Jumpsuit from Anthropologie ($138)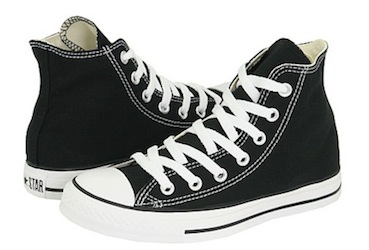 Get It: Converse Chuck Taylor All Star Core Hi ($45)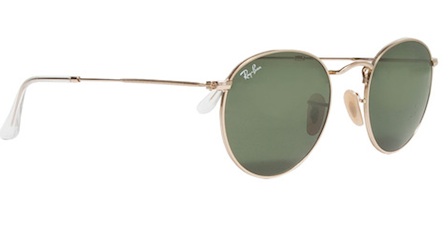 Get It: Ray-Ban Round Metal Sunglasses ($160)
Shop more celebrity styles: Miley Cyrus's workout pants, Gwen Stefani's pink sunglasses, and Dianna Agron's Garden Party dress.