Miley Gets Another MTV Special, Because We Haven't Seen Enough Of Her Already.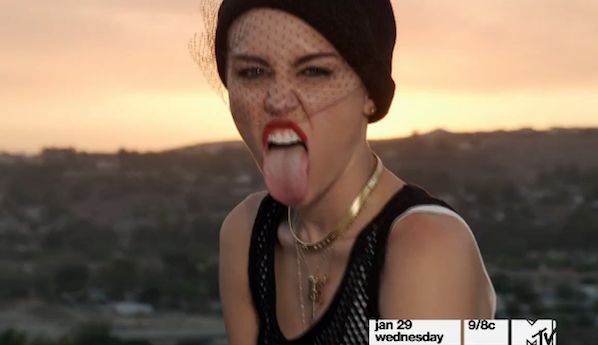 Miley Cyrus is getting her own Unplugged special on MTV, and we're terrified for what's going to happen. [MTV]
Victoria Beckham's spring/summer collection is coming soon! Preview it now to decide what you want. [Victoria Beckham]
It was all about sneakers at Chanel's Haute Couture fashion show. [Telegraph]
Fun fact: fruit is the hottest beauty ingredient. [Birchbox]
Lena Dunham needed some coaching for her Vogue photo shoot, so she enlisted Hamish Bowles. [Fashionista]
Congrats, Kelly Clarkson! The singer announced on Twitter that she's having a girl! [Twitter]
Anyone remember the movie Lifesize? Word on the street is that there's going to be a sequel! [E Online]
Women aren't the only ones that have a check list–men look for certain qualities too. [YourTango]
If you're obsessed with the pajama dressing trend, here's a trick for how to rock it. [Real Simple]
For those of you that love shoes and dogs, here's your chance to put them together. [Kobi Levi]
Don't forget to sign up for our newsletter!
[Photo: MTV]