Miley's MTV Special Will Feature Madonna, Cowboy Hats And Lots Of Tongue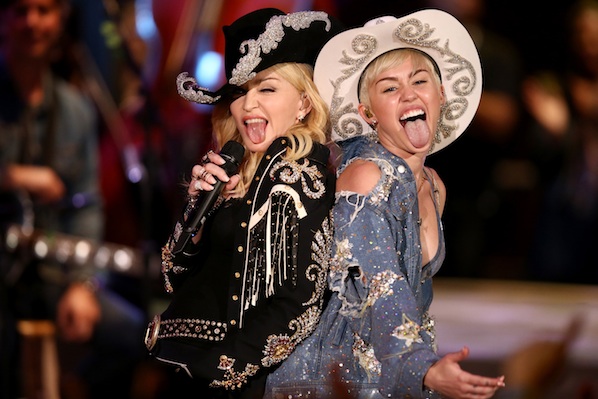 Since Miley Cyrus was basically nonexistent at the Grammys, we're pretty pumped that we're going to get our dose of the crazy pop star tonight. Her "MTV Unplugged" special is airing at 9pm, and thanks to Instagram, we all know that Madonna will be making a guest appearance. We have so many questions about what their performance will be like, especially because of these hideous outfits on display. Obviously there's gonna be some southern influence, like maybe a mashup of "Party In The USA" with "We Can't Stop," and there has to be something more outrageous under all of Miley's denim and Madonna's cowboy costume.
But the big question on many of our minds: will Miley and Madonna kiss tonight? Madonna Instagrammed this mini preview, so we don't know what to expect. All we know is they'll probably stick their tongues out, they'll definitely be in leotards at some point, and there's going to be some serious twerking. Don't say we didn't warn you. Tune in to MTV tonight at 9/8c for Miley Cyrus: Unplugged.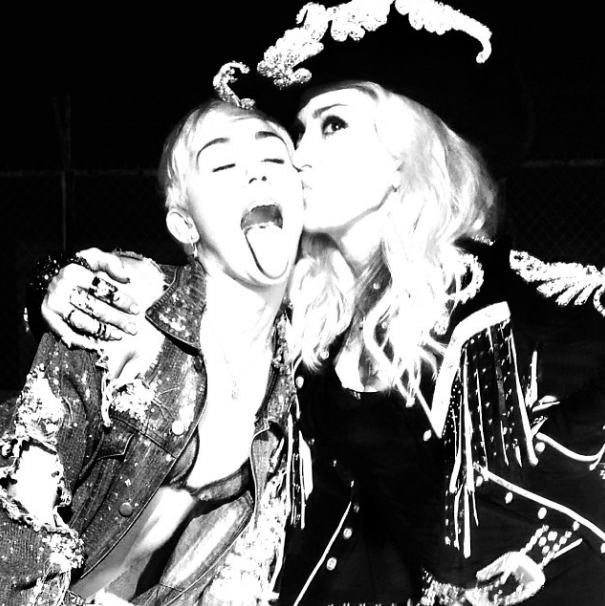 For more celeb news, check out Michelle Obama's SOTU dress, Vin Diesel thanks his fans, and celebs who were teen moms
[Photos: Getty, Instagram]