These days, wellness is big business–and millennials are the ones driving most of the major crazes. Read on for more about four of the leading trends that, if you haven't happened upon yet, you certainly will soon.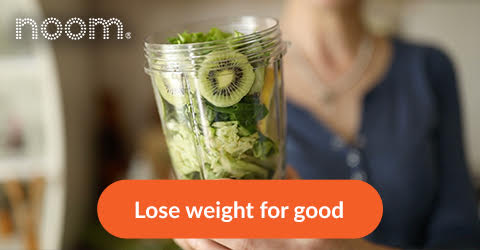 Millennial Health and Wellness Trends
CBD

Cannabidiol, or CBD, is one of more than 100 cannabinoids that come from plants in the cannabis family. It lacks the psychoactive properties like its better-known sibling THC (meaning it doesn't get you high), but still has many therapeutic uses. And while you've probably already heard about it over the last few years, it's only going to get more ubiquitous going forward. The Farm Bill took hemp off the Controlled Substances Act, which means that CBD can be used and distributed even more widely. Think CBD salve for joint pain and headaches… CBD-infused teas and sodas… topical CBD for skincare… and just about anything else you can imagine.
Full Bushes

With cool girls like Petra Collins, Gaby Hoffman on Girls, and Ilana Glazer on Broad City ditching the Brazilians and going for more natural looks in recent years, the full (or at least semi-present) pubic hair hair campaign has been gaining momentum for awhile now. With a recent ad campaign from indie razor brand Billie becoming the first to show full-bushed women, though, the trend is officially big-time. And listen, we're all about it. Sure, skipping the pain, expense, and time suck of waxing or laser hair removal is amazing and incredible, but we're also pretty excited about the move towards accepting and even embracing what's naturally ours. Products like Fur Oil, which is meant to soften and clean pubic hair and skin, are also capitalizing on this trend.
Streaming At-Home Fitness

Millennials love their fitness routines… but as they begin to start families, they've become busier than ever. With a kid or two at home, who has time to run to the studio for a yoga or spin class? Enter streaming workouts like Peleton, which allows users to participate in realtime group cycling classes, led by elite coaches, from a special bike in the comfort of their own homes. Similarly, Mirror—which features, as you might expect, a high-tech mirror–gives fitness buffs access to live-streaming and on-demand Pilates, barre, yoga, and other sorts of classes. A Bluetooth heart-rate monitor allows the instructor to track your level of exertion, so that you can receive personalized feedback and support. Even at home, there's no hiding!
Boutique Feminine Health

Cool new startups Lola, hers, and Care/of are three of the growing cadre of trendy companies specializing in women's health. Lola allows customers to select their own customized blend of organic period products, then subscribe on a schedule based on their… well… schedule. Hers features items you'd usually need to visit your gyno for, like birth control and and Addyi, prescribed by online docs. They also offer curated hair, skin, and general well-being products that you can easily order straight to your door. Like Lola, Care/of is a personalized subscription service–but this one is more holistic. After you provide information about your body, lifestyle, and goals, Care/of recommends a custom combo of vitamins, supplements, and proteins–then individually packages and sends them so you can easily keep track of your regimen.
Weight Loss Apps

We've come a long from tracking steps on an app. Today's best weight loss apps offer everything from meal planning tips to daily motivational reminders. Noom is one of our favorite weight loss apps for so many reasons. We like that it uses science–cognitive behavioral therapy, to be exact–to help shift habits and mindsets so users can reach their weight loss and lifestyle goals. We also really like it matches users with a personal coach to keep them motivated and accountable along the journey. Then, there's the Noom community which is a great resource for support and advice whenever you need it. Oh yeah, and there's also the fact that it's worked for thousands of people!
The editors at SheFinds wrote this article in partnership with Noom.