Today, my editor Eileen and I had the pleasure of attending Milly's Fall 2011 show, and as fashion shows often go, the runway looks made us both want to go shopping immediately. We were most impressed by the bold colors of the line — which proved that you can, in fact, wear color when it's freezing cold.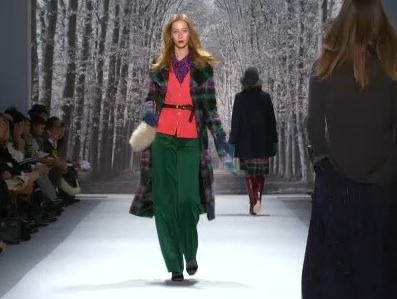 Perky ladies Kristin Chenoweth, Elizabeth Hasselback and Tinsley Mortimer were in attendance. The line featured sunny iterations of fall trends like felt floppy hats, extra long cardigans, and velvet blazers — plus the new Milly handbag line.
Well, don't listen to us – watch the full show for yourself!
Check out more great shows from this week: