Even though I really and truly do love sweaters and boots, the beach is my happy place. When the weather is warm (and sometimes when it's not), I'm always making plans to spend my free time at the beach.
Given my love for the beach, it should come as no surprise that I've amassed quite a collection of swimsuits over the years. But heading into summer this year, I was faced with a conundrum: I had abdomen surgery a few months back and not only do I have a gnarly scar on my belly, but my stomach isn't as flat as it once was. That basically ruled all of my bikinis out of the rotation this summer. And the two one-pieces I owned both had cutouts.
That's when Miraclesuit came to the rescue. I'd only ever read about their figure-flattering waist-cinching swimsuits before; I'd never actually tried one. So when the opportunity arose to put one of their bathing suits to the test, I jumped at it. And I was not disappointed!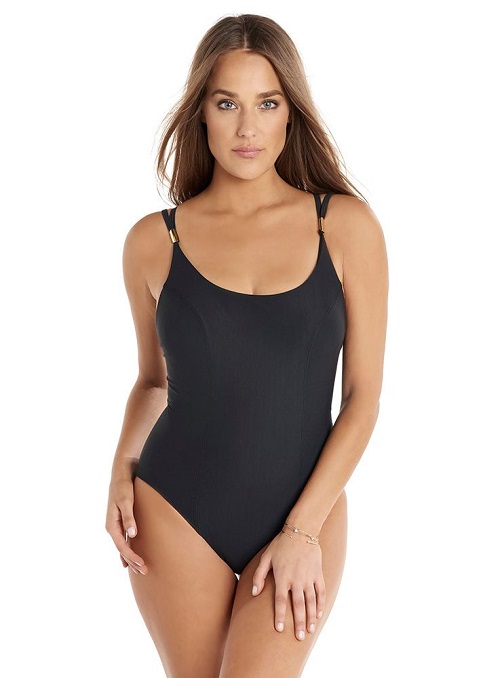 AMORESSA COLOR MY WORLD DIANA ($152)
I tried the Amoressa Color My World Diana swimsuit and yes, it works wonders. Because my body is still recovering from surgery, I opted for one of Miraclesuit's "light control" pieces. It's definitely slimming and supportive, but it's not at all restricting or uncomfortable. In fact, I actually like the feeling of everything being "held in" when wearing this swimsuit so I won't have to worry about a wardrobe malfunction at the beach or pool.
In addition to crafting their swimsuits using slimming fabrics, Miraclesuit's designers are also masters at dreaming up designs that create the appearance of a gorgeous, hourglass figure. With creative ruching, mesh panels and more, they really do make magic!
I'm now a total Miraclesuit convert and I think every woman should own a swimsuit that makes her look and feel as good as I do in mine, so here's a treat: Miraclesuit is giving SheFinds readers 15% off with code SHEFINDS15 at checkout at Miracelsuit.com. Treat yourself to one of these seriously flattering styles I love for summer.
MIRACLESUIT JENA ONE PIECE SWIMSUIT ($168)
2019 CRUISE MIRACLESUIT NEW SENSATIONS MADERO ($186)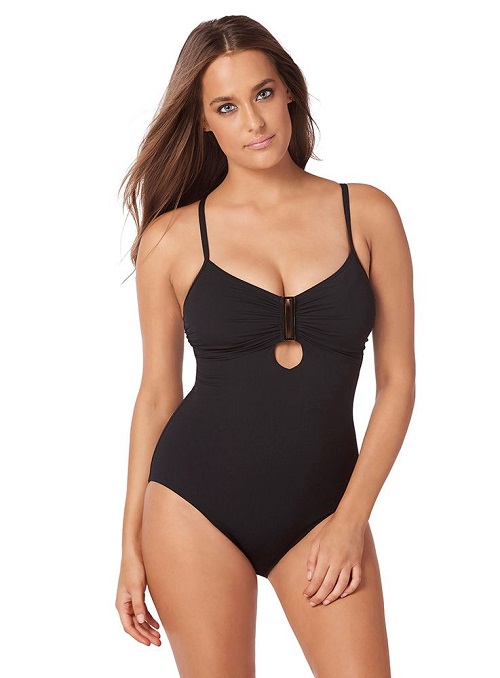 2019 AMORESSA ECLIPSE NORTHERN CROSS ($162)
SheFinds receives commissions for purchases made through the links in this post.