Miu Miu Made A Line Of Bags Just For Fashion Month (Spoiler Alert: We Love Them)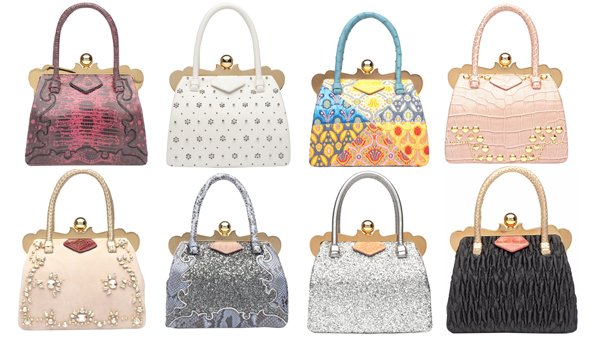 After the glitter bootie craze, we needed a little breather from the Miu Miu madness. But we didn't get much of a breather before Miu Miu weasled its  way right back into our hearts  with its latest capsule collection: 46 bags just for fashion month. (Fashion week started Thursday, in case you haven't been following.)
The ladylike top-handle bags are made of exotic materials including python, ostrich, and sable, and are just about the most covetable things we've seen this fashion week –and that's saying something. Each Miu Miu store in a fashion capital city (New York, Milan, Paris, and London) will have its own collection-within-a-collection of bags available just for purchase in New York stores this month.
Now, to scrounge up 2 grand for their casual four-figure price tags… That's right, these little guys will run you $1,495 to $2,795.
Shop our guides to the best handbags, ladylike structured handbags, and designer handbags.