Molly Sims told Health magazine this month that her celebrity-makeover wish would be cut-off queen Britney Spears (and we couldn't agree more). "I would take away the boots, the tank tops," the ex-model told the mag. "She's so pretty-she just needs help with dressing. She gets too many trends going at once." We're not one to shy away from a red carpet re-do opportunity, so we've taken the liberty of applying Molly's tips to the pop star's troubled wardrobe:
Ditch: The Uggs
Buy: Ballet Flats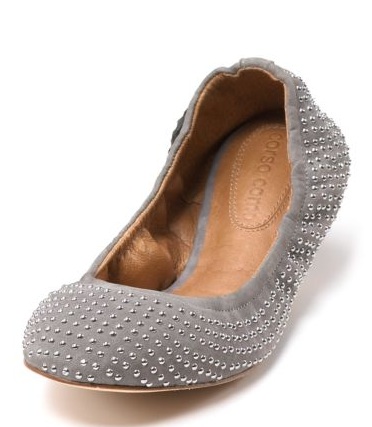 Britney needs to ditch the furry footwear and opt for an equally comfortable, but infinitely more chic pair of flats like these Corso Como "Farran" Studded Suede Ballet flats ($69.30, down from $99). The studding detail makes the sweet pair edgy.
Ditch: The Cut-Offs
Buy: Tailored Shorts
We know Britney love Juicy's sweat suits, but how about their tailored Waist Tie shorts ($98)? We would love to see her swap the 1/2 long cut-offs for this polished pair.
Ditch: The Tanks (And Visible Bras)
Buy: Feminine Tops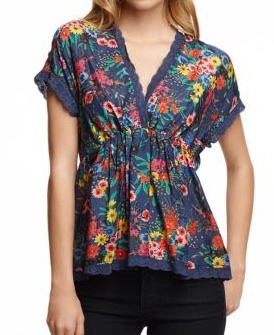 Poor Brit needs to ditch the too-tight tank tops and opt for a more feminine, refined top like this Quotation Johnny Was Eyelet-Trimmed Floral Silk top ($168) which is highly rated by customers on Bloomingdales.
For more tips on how not to have a red carpet re-do moment, check out our guides to the best tees for your shape, shorts for your shape and celebrity sunglasses.