As a working mom, it's very rare that I ever get a child-free weekend. And a child-free weekend away from home? That basically never happens. So you know I was nothing short of stoked when I was given the chance to visit Mount Airy Resort & Casino in the Pocono Mountains earlier this month while my daughter was with her grandparents.
My partner and I set out for our weekend getaway on Friday afternoon and the 90-minute drive from NYC was easily one of the most beautiful, scenic drives we've ever taken. The lush mountains are so stunning and the perfect setting for a relaxing weekend sans little ones.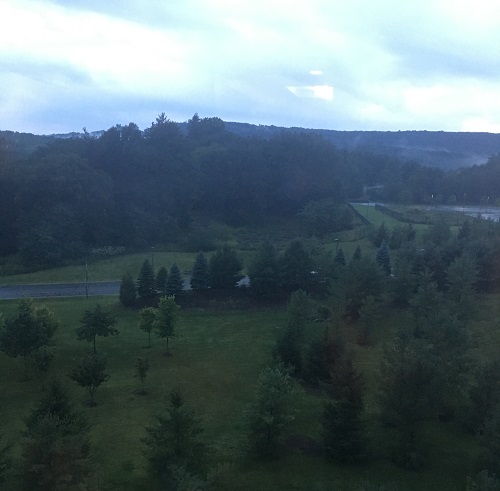 #views
Once at the resort, I was immediately impressed by the stunning accommodations. The entryway is nothing short of spectacular and our room had a truly awe-inspiring view of the mountains.
The highlights of our visit? First, the spa. I got the Signature Massage and wowza was it amazing. Not only is the spa itself absolutely gorgeous and so serene, but my masseuse (Ashley–ask for her, she's incredible!) gave me one of the best massages I've ever experienced. She used a rose-scented oil which totally helped to melt away all my stress.
So excited for my massage!
The next best part of our stay? The food! Mount Airy has a few different restaurants, but our faves were definitely Bistecca by Il Mulino, an Italian restaurant, Guy Fieri's restaurant and Lucky 8 Noodle Shop. My mouth still waters thinking about the yummy spiked iced tea and watermelon sangria we had at Guy Fieri's place. And the zeppoles at Il Mulino?! Heavenly!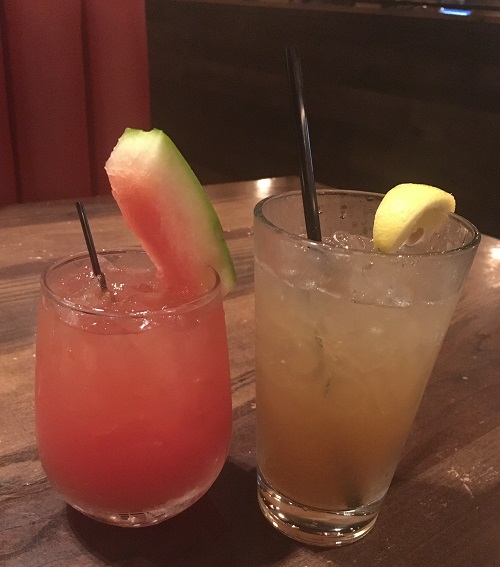 Yummy drinks!
Even yummier zeppoles!
Mount Airy also has incredible entertainment if you can hang late. Waka Flocka was the headliner during our stay, so imagine our surprise when we were seated next to him during lunch at Lucky 8!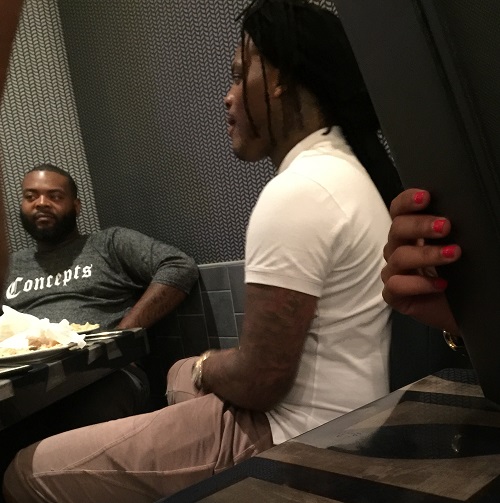 Paparazzi shot–#sorrynotsorry
All in all, we had an unforgettable weekend in the gorgeous Pocono Mountains at Mount Airy. It's a super easy drive from the city and everything you need is right there, be it good food, amazing entertainment or stunning scenery. I'd definitely say this kid-free weekend was a major success.