Move Over, Street Style Girls: Advanced Style, The Book Launched Today, Featuring Grandma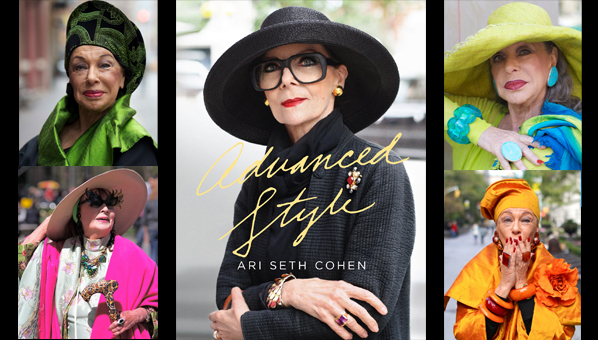 I grew up with a very stylish grandmother, one who indulged my inner fashion editor from the time she found out I was born a girl. There were bangles and pumps for me to try on, plus loads of hats, piled high in their original boxes, and of course, lipstick–her entire bathroom was filled with it and I always got to pile it on. I've always admired her – to this day she still loves a good red lip and a printed scarf, even if she's just going to fetch a newspaper from her driveway. So when I heard about the blog
Advanced Style,
photographer Ari Seth Cohen's pet project highlights super stylish women over 60, I was instantly hooked. Even better for those who (like me) are obsessed with coffee table fashion books, the
Advanced Style book, $20.58 from $35 at Amazon
 is here. Who says youth is wasted on the young? These dames are something to aspire to! Plus: get a sneak peek of the
Advanced Style film
here.
GET THE ADVANCED STYLE BOOK HERE
Check what out the original street style star,
Iris Apfel
is up to, more fashion news, all of the most anticipated fashion collaborations and more best find of the day posts. The sales and deals are worth checking out, too.