I discovered 'The Lip Scrub' by Sara Happ last winter, and have been obsessed ever since. My lips were dry and flaky and a good friend recommended trying out her lip scrubs. Fact: you can go ahead and assume they're pretty amazing since they're highlighted in this week's "My _____ would suck without you" column. But in the case you're still unsure, keep on reading below.
What is it: A lip exfoliator made of sugar that eliminates dry, flaky skin, that promises to leave your lips super smooth and soft. It can be used whenever your lips are in need of a little TLC.
Why I love it: Unlike a lot of moisturizing lip products on the market, this lip scrub isn't greasy and doesn't taste like sh*t (hello, it's made from real sugar). It's my go-to during winter and gets rid of dead skin without over-exfoliating. It really works wonders if you scrub before applying lipstick, as it creates a perfect canvas for lip color. There are also tons of delicious flavors like Red Velvet and Lemonade , but this refreshing Sparkling Pink Grapefruit ($24) flavor is my current fav: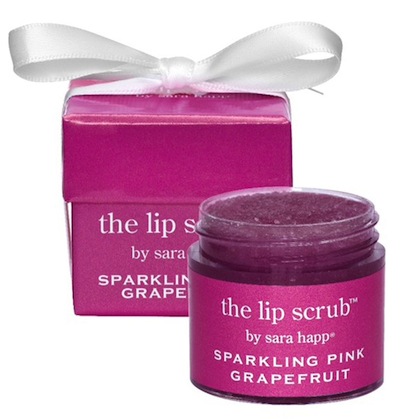 Where you can get it: You can score yourself a tub of this grapefruit lip scrub, along with other flavors, online at Nordstrom.
For more beauty tips, check out: How to get rid of dandruff, NARS x Guy Bourdin and how to completely remove glitter nail polish.