I'm a sucker for trying out new beauty products, but usually steer clear of anything that smells super sweet–until I met this insanely amazing Eminence Chocolate Mousse Hydration Masque ($52), that is. It has quickly become my most favorite skincare product, so keep reading below to find out why i'm so obsessed.
What it is: An anti-aging face mask that replenishes moisture to plump and revitalize your complexion. It's made from completely natural and organic ingredients such as cocoa, which offers major antioxidant benefits. Jojoba oil and vitamin E also provide nourishment and hydration to the skin, while macadamia nut oils refine the appearance of fine lines and wrinkles.
Why I love it: First off, it literally smells like chocolate frosting on a cake. And not the fake kind of smell like most beauty products that claim to be "chocolate" scented do. This one is so yummy smelling that I contemplated trying it out since it's made from natural ingredients and all (I mean who doesn't love chocolate and macadamia nuts?!). It's seriously one of the best face masques my skin has ever witnessed, and is perfect for the winter months as it offers intense hydration.
Slather it on, let it dry for a few minutes, wash it off and voila, your skin will feel as smooth as a baby's butt. And my favorite part is that you can actually feel your skin getting tighter while the mask is drying. Sure, it may seem like a bit of an investment, but you'll get plenty of uses out of the tub since it doesn't take much product to cover your face. And plus, it's way cheaper than getting a facial at a spa and also good for your skin since it doesn't contain any harmful ingredients. If Madonna digs this brand, you know it's got to be awesome!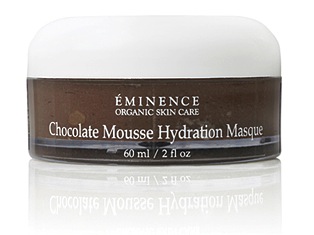 Where to find it: You can scoop up this amazing masque online at Dermstore, or you can also check to see if any spas in your area carry it here.
Don't forget to check out ugly christmas sweater nail art, Beyonce's new album and the best-selling beauty products of the season.