I spent the Christmas holiday in Portland and unbeknownst to me, everyone in Oregon wears Sorel. Not because the boots are trendy like here in NYC–those are just the winter boots.  And I guess it makes sense because the brand's headquarters are based in the state, but holy cow I was not expecting to see so many Sorels.
Obviously, I couldn't leave without at least trying a pair on. Now truth be told, I've never really wanted a pair. I'm not that tall and I wear a size 8.5, so big rubber boots would really not be doing me any favors in the style department. But I played along and went to this insane Sorel warehouse/store. Not shockingly, there were slim pickings in my size (everyone wears Sorels, remember?), but this is when I had my mind blown. When one of the sales associates saw me struggling to find an 8.5, he kindly directed me over to the kids department. This was majorly exciting for two reasons: one, who would've ever thought my big feet would fit into childrens shoes and two, cheaper prices baby!
Long story short, I wound up buying a pair of insanely warm (albeit, giant) boots for $75 because they're technically youth. Now  if you know anything about Sorels, you know you can't get a pair of womens boots for less than $100. So if you're looking to save some cash, it's totally worth it. The catch is, you can probably only get away with buying Youth sizes if you wear a size 9 or smaller. Here's the size chart for your reference: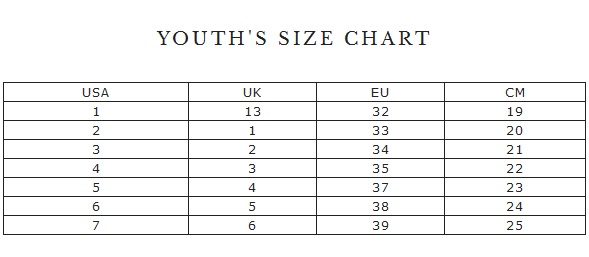 You'll notice the youth size 7 corresponds to a size 39 in European shoe sizing, which is roughly an 8.5 or 9 in American shoe sizing. But because they are boots, I found they do run a bit big, so I got a size 6 and they fit perfectly. I'm actually wearing them today.
Click through the slideshow to shop a few of my favorite Sorel boots from the youth department and happy saving!
Be sure to shop Net-A-Porter's clearance sale, Jennifer Lawrence's Coach bag and the best celebrity gym sneakers.
[Photo: damselindior.com]