My Winter Boot Hack: Buy Moto Rain Boots Instead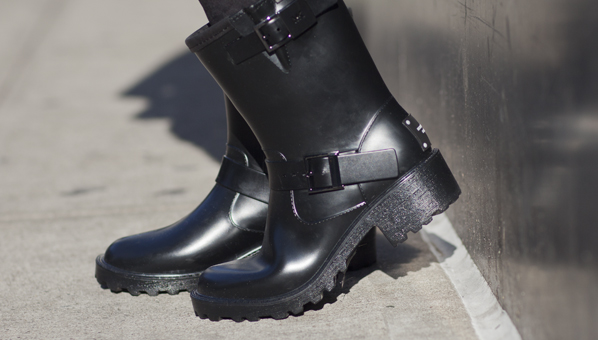 I know that winter boots are more about function than fashion, but do they have to be so GD ugly? Seriously! I am a fan of wearing the same pair of shoes all day and not having to awkwardly change in to a second pair at my desk, but does anyone really want to walk around the office in Sorel Joan of Arctics or duck boots? No, they don't. So you end up wearing them to work then immediately changing, or just feeling too lazy to do that and wearing regular boots and ruining them in the snow. And since I'm not trekking in the backwoods of Alaska, so do I really need my shoe to have "vulcanized rubber" or be "seam sealed"? Nah. Just keep the snow out of my toes and we're good.
I own a pair of Sorels and never wear them (total waste of $150) but this year I decided I would spend more money to replace them with a pair I'd actually wear instead of continuing to ruin sneakers and leather boots in water puddles and snow piles. Here's what I landed on and I could NOT be happier with them: Michael Michael Kors Devenport Rain Bootie which are now $75 down from $225 at Neiman Marcus' Last Call sale. They are super cool (see above) and I actually wear them not only in the snow/on my commute, but once I get to office I keep them on all day. It's been liberating.
Get a pair for yourself: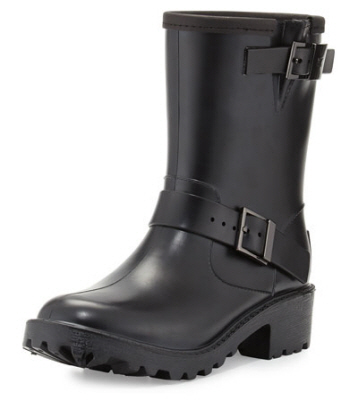 Michael Michael Kors Devenport Rain Bootie ($75, down from $225)