Contrary to what you might think, nail cuticles exist for a reason much greater than getting trimmed during your manicure. Cuticles are part of our skin and act as a barrier for our nails' growth matrix. That being said, we should definitely give our cuticles some TLC outside of the salon. Here's how:
1) Use cuticle oil

Cuticle oil will help hydrate and rejuvenate cuticles and nails. We recommend using Essie's Apricot Cuticle Oil ($8.50).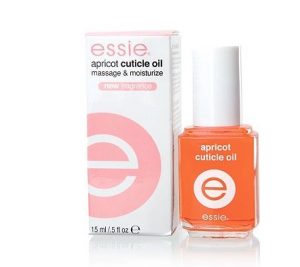 2) N-E-V-E-R cut your cuticles

This is the most common mistake we make with our nail care because this is exactly what's done when we get a manicure. By trimming our cuticles, we are actually allowing a huge chance of infection. So trust us, it's clearly not worth it.
2) Instead, push your cuticles back

Pushing your cuticles back is much different from cutting your cuticles, and it allows your nails to appear longer. We recommend using an orange stick, like this set of orange sticks ($5).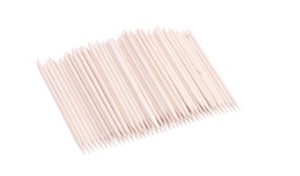 Easy enough, right? If you have any other tips or recommendations for nail care, feel free to let us know in the comment sections!
And don't forget to check out: 11 On-Screen Siblings Who Dated In Real Life, 7 Lipstick Mistakes That Are Aging You, and Anthropologie Has The Prettiest Leggings And They're Under $35.
[Photo: Shutterstock]