This should go without saying, but basically any product made by NARS is amazing. It's a fact. From foundation to blush, they consistently produce so many bestsellers that it's hard to keep track of them all.
One product category they haven't conquered yet? Matte lip pigments. So you know what that means? They're about to crush it! I am so excited to announce that NARS will be releasing their highly-anticipated Powermatte Lip Pigments on July 5, 2017.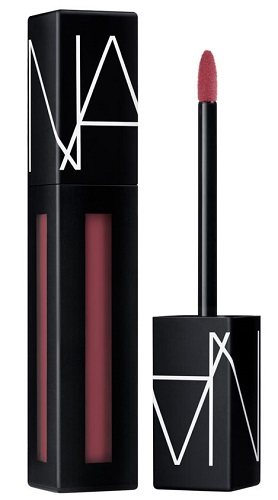 Powermatte Lip Pigment 'Save The Queen' ($26)
So what makes this lip color so great? Unlike other matte lip pigments, NARS' Powermatte pigments don't dry out your lips and flake off. I tried them firsthand and it honestly feels like you are not wearing a lip product at all. And to call these pigments long-lasting would be an understatement. I'm talking drinks, photo booths and pizza without having to re-apply.
Oh and did I forget to mention that they come in 20 different shades?! From nudes to dark purple, there is a color for everyone.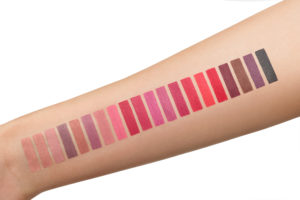 Here are all the details you need to get your hands on one of the amazing new NARS Powermatte lip pigments:
July 5: Available only on the Sephora app.
July 6: Available at NARS Boutiques and at narscosmetics.com.
July 13: Available at Sephora and on sephora.com.
If you know you will forget, sign up on the NARS website to be the first to know when they are available!
Be sure to also check out how to make any makeup sweatproof and the best bras to wear with sheer tops.
[Photo: Shelby Rodriguez; Rob Latorre]