Everyone – including us – went gaga over the Lanvin for H&M line that recently hit (and immediately sold out) in H&M stores. If you missed it, drool over the fool collection in this quirky video, or shop for the line on eBay. Clearly, Natalie Portman knows people, because she wore one of the line's hottest pieces – a one shoulder black dress – at the Gotham Independent Film Awards.
Start with a bold one shoulder dress like Natalie's – this Aqua One-Shoulder Draped Dress with Flower Detail ($198) is even $1 cheaper than her's. It's the perfect dress for all those friggin' holiday parties.
For an option belted look, cinch your one shoulder dress at the waist with this Calvin Klein Lexi turnlock stretch belt ($29.99, down from $39.99). It's a great day or nighttime accessory that creates an instant sexy waistline.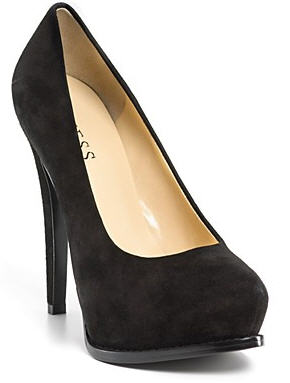 You'll need a sexy pump to really nail Natalie's look, and these on-sale GUESS Amazed Platform Pumps ($69.30, down from $99) more than fit than fit the bill. The platform pumps are sexy and leg-lengthening (good if you're petite like Ms. Portman).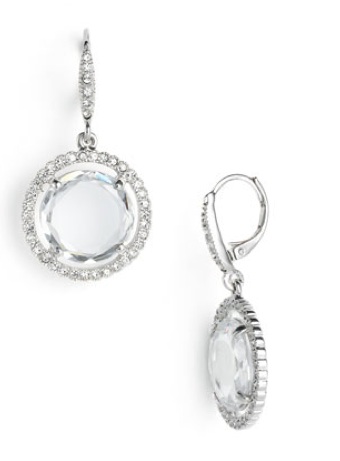 Nighttime sparkly jewelry is the best part: these Nordstrom Crystal Collection 'Henriatta' Round Drop Earrings ($88) ad touch of glam to pretty much any ensemble, and are expensive-looking so you can wear them to black tie-party, swanky holiday parties, weddings and more.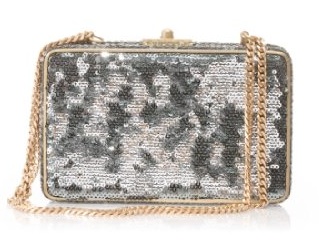 You'll need a sparkly clutch like Natalie's to stash you red lipstick, this J.Crew Sequin minaudière ($98, down from $128) is perfect for the job. It's pretty, feminine and ready to get its party on.
For more holiday party must-haves, check our guides to the best cocktail rings, party dresses, earrings, party shoes.
Follow the author of this post on Twitter @bridefinds.