Need An Extra $200? Just Trade In Your Old iPad At Target.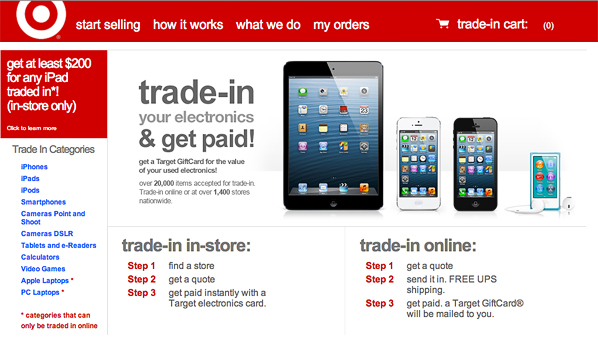 If you're a tech lover and need the latest gadget as soon as it comes out, then you're going to think this is the most amazing news ever. You know how your old iPad is practically ancient now and you're just dying for the new iPad Air? Well from now until Nov. 9, Target is offering a program where the store will give you a $200 credit for trading in an old one. See, we told you this is the best thing ever. And that includes the fourth generation, all the way down to the first generation iPad, as long as the power still turns on and the screen isn't cracked. So with the free $200, you can get the latest Apple product for just $299! But if you'd rather stock up on a ton of toiletries or do all of your holiday shopping, the credit works on that stuff at Target too. Well what are you waiting for? Go get your free money at Target now!
And Target just added a ton of new stuff for holiday. Check it out here.
Don't forget to check out our holiday gifts for her guide and gifts for him guide