NeNe Leakes' First-Ever Clothing Line Is 'Democratically Sized'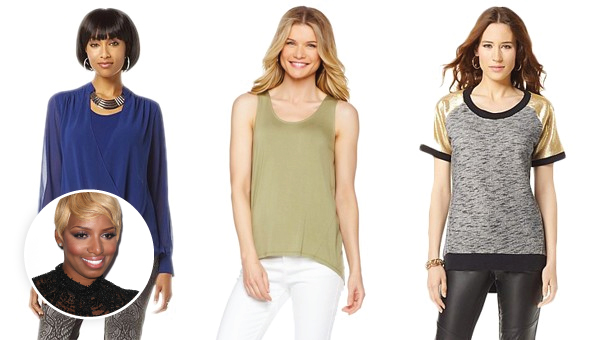 NeNe Leakes, Real Housewife, actress and Birkin bag artist is debuting her own clothing line exclusive for HSN this Monday, July 28th. NENE NENE LEAKES (yes, of course it's all caps) is "democratically sized," according to the press release. So, what exactly does that mean? Well, it looks like the line is available to shop now, so we checked out the sizes and figured out there's only two options: "Regular" and "Plus." That's how Linnethia does it folks.
The 15-piece collection, which retails between $39.90 and $139.90, is inspired by NeNe's personal style. There's structured blazers, tunics and hi-lo blouses with details like bold prints, color blocking and faux leather trimming. But we want to know, where's the top with the cut-out shoulders that NeNe gave her seal of approval to in an episode of RHOA?! Maybe we'll just have to tune in Monday and watch her live on air…you know girlfriend's gonna put on a good show!
For more news, check out: this bracelet that shocks you for not working out, Facebook's "buy" button and the Fifty Shades Of Grey trailer
[Photo: HSN]