My skin isn't normally dry, but these last few weeks have proven that things can change. One day I'm so oily you can practically see your reflection on my face, the next my skin is so dry it's literally flaking off. WTH?!
Luckily, I found a skin savior that quenches my skin all day long and get this… it's from the drugstore! I own lots of serums and moisturizers, but these days Neutrogena's Hydro Boost Hydrating Serum is one of my go-tos. When my skin is feeling extra dry or flaky, I massage three to four pumps on my skin and it's like instant hydration. Even better, it makes my skin super soft and the moisture really and truly does last all day. It initially feels a bit watery in your hand, but something magical happens when it touches your face. Your skin sucks it up and is like, "Ahhh!"
As is the case with many Neutrogena products, this serum is oil-free and non-comedogenic (aka it won't clog your pores), which is no small feat given just how much hydration it delivers. It's also formulated with purified Hyaluronic acid, which leaves the skin supple.
It's not every day that you stumble upon pure skincare gold in the drugstore, which is why I couldn't keep this gem to myself. The next time you're at your local drugstore, don't walk out without a bottle!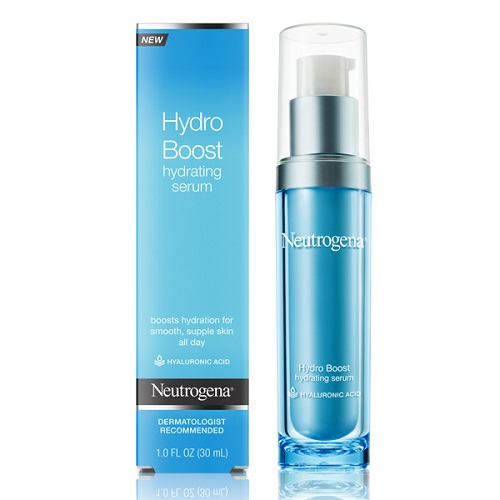 SHOP NEUTROGENA HYDRO BOOST HYDRATING SERUM NOW
Check out the best drugstore beauty products and the best foundations with SPF.
[Photo: Neutrogena]
SheFinds receives commissions for purchases made through the links in this post.