We paint our nails a lot, so getting professional weekly manis doesn't always happen. But thanks to all of the tools and kits that have recently hit the market, our at-home manis have been pretty close to perfect. Especially after discovering Incoco nail polish strips. Don't let 'em fool ya, they're not just nail wraps. Each strip actually contains a base coat, real nail polish and a top coat—all with just one simple application step. You'll legit never have to worry about screwing up your polish again.
Did we mention how pretty their spring collection is?: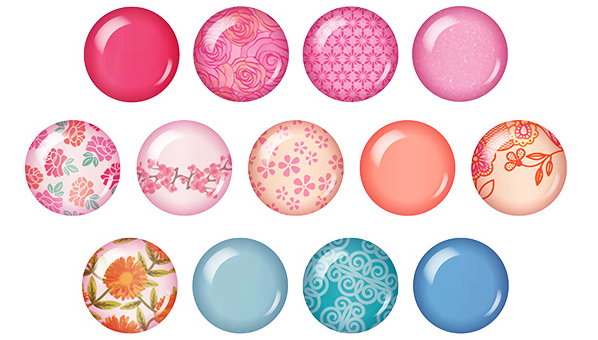 The Incoco Spring 2013 Freshly Picked Florals Collection ($100 for the entire collection or $8.99/set) includes shades Spring Fever, Smell the Roses, Pink Parasol, Pink Lemonade, Very Rosy, In Bloom, Freshly Picked, A Floral Affair, Garden Party, Coral Crush, April Showers, Spring Vines and Puddle Jumping. Yes, you need these now. And yes, they're life changing.
Need more nail polish news? Check out this all-in-one manicure kit, Ciate's new chalkboard manicure Kit and Dior's instant French manicure treatment now.