American brand L.L. Bean got a shot of fashion with their new L.L. Bean Signature collection that launches today online. The brand is best known for outfitting women in quality basics, but the Signature collection offers more modern options with a slimmer fit. Our favorite pieces from the line include updated canvas totes, the chambray shirt dress, and the plaid tunic.  Here are four pieces from the new L.L. Bean Signature line that you will wear all spring long.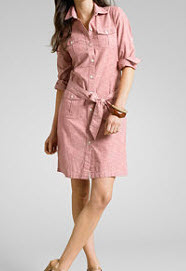 A shirt dress is a good spring and summer staple, and I love the red color on this L.L. Bean Chambray Shirt Dress ($79).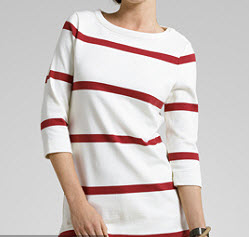 A striped t-shirt never goes out of style, and this L.L. Bean Signature Striped Sailor Tunic ($65) is a modern take on the classic.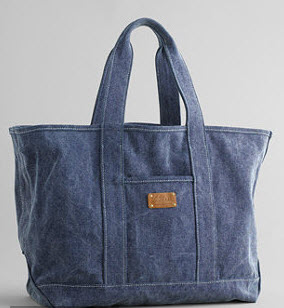 A canvas tote is great for traveling or holding your every day essentials, and this updated L.L. Bean Signature Canvas Tote ($65) looks  more sophisticated than your basic canvas tote.
Although plaid tops have become trendy, they are classic. I love the color combination on this L.L. Bean Signature Plaid Tunic ($65) will be a go-to in your wardrobe for years to come.
See what else is going on in our fashion news section, and then check out our roundup of other wardrobe must-haves like black dresses and trench coats.