NEWS: Manolo Blahnik x J.Crew Is No Longer Happening. Sad Day.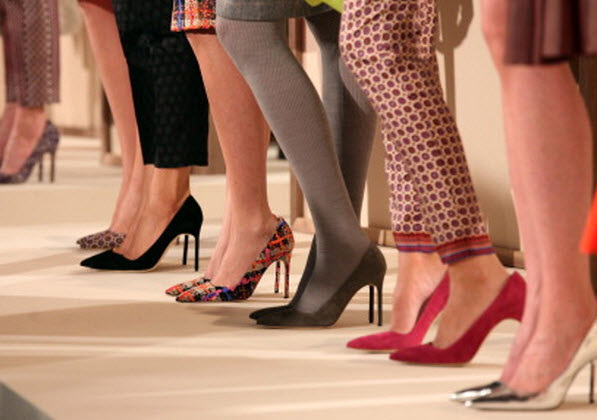 As if this gloomy NYC day weren't depressing enough (isn't it April? Where's the sun?!) Fashionista reported the Manolo Blahnik x J.Crew shoe collaboration is not happening after all. Even though Manolo Blahnik himself had said he had never been aware of the upcoming collaboration the entire blogosphere was buzzing about, it's not going to happen this fall 2012, as we'd all hoped. (Maybe we thought if we all were in denial for long enough, it would somehow magically happen. I mean, we've read The Secret, after all.)
Manolo Blahnik's president told Fashionista, "We were looking forward to the potential collaboration between our two brands, we both came to the conclusion that fall wasn't the right time," and added,"We hope to do something together in the future."
Here's hoping!
In more news from around the web:
Kate Middleton wore tweed and peplum, two of our favorite trends. [The Cut]
Contestants on Fashion Star can't afford to buy their own designs. Which is more common than you might think among designers and the fashion industry in general, but we're still always kinda surprised when it's called out. [Racked]
Move over, crop tops: big shirts are in for spring. Boyfriends, you'd better hide yours–we're coming for them! [Vogue]
Ear cuffs are totally a thing. Would you wear them? [Elle]
Check out more news, all of our favorite upcoming collaborations, today's online sample sales and this week's sales and deals.