Nightmares Do Come True: The Full-Body Spirit Hood Is A Prime Example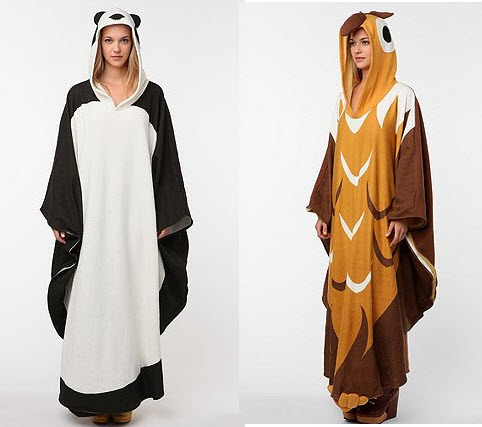 Calm down, Urban Outfitters.
If you've got a friend who's looking for a Snuggie/Halloween costume hybrid this year, then Urban Outfitters has got you covered. Literally—head-to-toe—covered. Their UO signature "Owl Buddy" and "Panda Buddy," which they describe as 'both a blanket AND an oversized poncho,' are both on sale for $49.99 (down from $89.99).
Nikiani My First Buddy Stella Pink Owl Snack Bag
Berkshire Blanket® Cuddly Buddies® Olive the Owl Throw Blanket