Nikki Reed Just Convinced Us To Give Two-Tone Denim A Try This Fall
Hump day got you down? Don't worry. Here at SHEfinds we're in the business of bringing a little happiness into your droll Wednesdays, so allow us to present Nikki Reed wearing the BlankNYC Two Tone Zip Leg Skinny ($98). Please note, not only are these two tone jeans super flattering, but at under $100 they're ultra affordable, too. Done and done.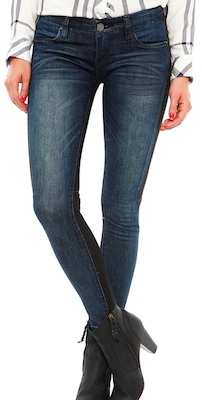 Blank NYC Two Tone Zip Leg Skinny ($98)
Don't miss Kendall Jenner's faux fur vest, Jessica Simpson's plaid dress and Olivia Munn's top.
[Photo: Splash News]