Nobody likes to shop the overly-perfumed, florescent cosmetic aisles unless it's a low-on-mascara type of emergency. With the pushy salespeople and overwhelming selection, its no wonder so many of us are turning to our favorite beauty sites like Sephora.com to shop. Now, thanks to Sephora's brand new mobile website – you can peruse everything from shampoo to Shu Uemura in the palm of your hand. Add this to your list of apps that you need to get dressed in the morning:
If you're looking to shop Sephora now, check out some of our current beauty must-haves right now: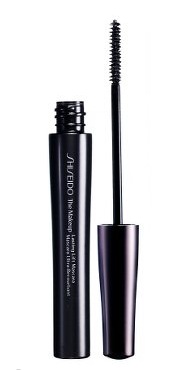 Sweat proof makeup is key in the summer months. Go for this Shiseido 'The Makeup' Lasting Lift Mascara ($23) – its also oil and water-proof.
If you want to wake up with smoother, less cottage-cheesey legs in the summertime (for all those skirts and dresses) throw on some FatGirlSleep ($38) before you go to bed.
Celebrate Lindsay's release from jail, and faux tanning season, with her Seven Nyne Self-Tanning Lotion ($35) which works shockingly well.
Check out our guides to the best sweat proof mascara, fragrances for every season, sweat fighters and self tanners.