One of the perks of working at SHEfinds is that we get lots of great beauty products to test. This means I don't have to buy cosmetics all that often, but every once in a while there's a product I just need to own. When I saw this No7 Shine & Tint lip color in my local drugstore, I had to have it. The color was just so wonderful. There was actually a tester at the display, so I swiped a little across my hand. That did it; this lip color was coming home with me.
That was months ago and since then this No7 Shine & Tint  hasn't left my makeup bag. Whenever I need a nice wash of color on my lips, I always find myself reaching for this. Despite the fact that this is technically classified as a gloss, it actually delivers quite a bit of color. I love that it's super moisturizing and has pretty good staying power. The intensity wears off over time, but it definitely gives you some sheen and color for hours.
Most importantly, No7 Shine & Tint is only $9.99! At that price, there's really no reason not to give it a try.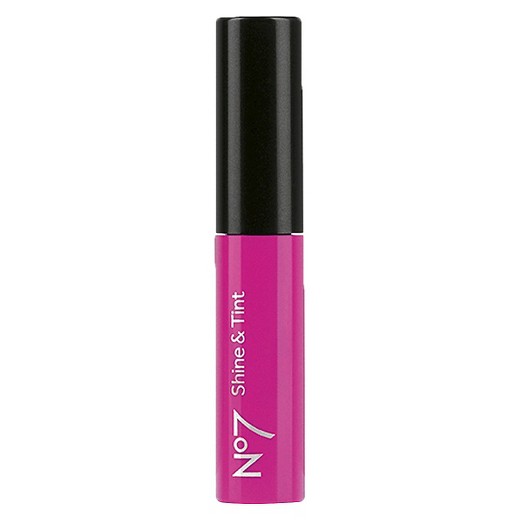 No7 Shine & Tint ($9.99)
Be sure to check out the best drugstore beauty products and our favorite beauty drops.
[Photo: Target]
SheFinds receives commissions for purchases made through the links in this post.