Christmas is just around the corner — just two days away! Have you gotten all of your Christmas shopping done? If not, Nordstrom's got you covered. They are having a HUGE Christmas sale right now at Nordstrom.com with amazing deals on clothing and accessories for men, women and kids, bath and beauty products, as well as home goods. If you act quickly, you can even get some of these items delivered by Christmas Eve and just in time for your to wrap them! There are a couple of must-have items on sale, but we've been eyeing THIS stunning dress in particular:
Dress The Population Nina Sequin Velevet Body-Con Dress ($145.20, originally $242.00)
Okay, three words: Sequin, velvet and bodycon! This may arguably be the perfect New Year's Eve or holiday Christmas party dress ever. This Dress The Population midnight-blue sequined midi-dress has all the qualities of a great cocktail dress; it's festive, chic and show-stopping! But, the best part about the Dress The Population Nina Sequin Velvet Body-Con Dress? It's 40% off! Order today from Nordstrom.com and it will arrive by Christmas Eve.
Dress The People is one of our favorite brands as they not only have amazing dresses, but also take part in donating to charity. "Every month, we work with customers and influencers to choose a charity that is making an impact. A dress from our most recent collection is chosen and 50% of its proceeds from our website are donated to this charity," Dress The Population states on their website.
Here are some other Nordstrom sale items that we have in our virtual shopping carts as well, along with reviews from shoppers who are buying them, too!
Chinese Laundry Krush Over the Knee Boot ($79.90, originally $99.95)
Everyone should have a pair of over-the-knee, block heel boots in their wardrobe this season. These suede boots are 20% off and come in black, pink and mink (above).
"I love this boots! Very comfortable and cute, will go well with everything." –samanthacruz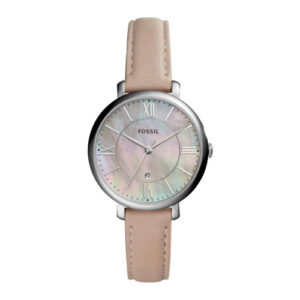 Fossil Jacqueline Leather Strap Watch ($73.50, originally $105.00)
This Fossil blush pink watch features a "Mother of Pearl" face for a updated, classic look. Oh, and it's 30% off!
"I love the casual and simple design of the watch. It's can be worn with anything with the changeable bands." –Cindyk
Kate Spade Watson Lane Briley Velvet Clutch ($52.26, originally $78.00)
Winter is the best time to incorporate jewel-colored velvet into your wardrobe. This 33% off Kate Spade silk-infused velvet clutch is just the thing!
"Very cute velvet make up bag or small clutch. The velvet shines and both the blue and black are stunning." –sarahbalara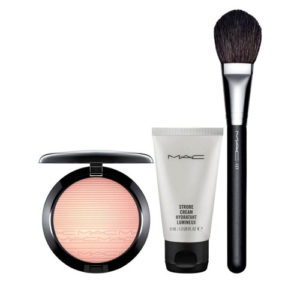 MAC Glow Kit ($45.00, originally, $59.50)
If you love a good highlight in your makeup look, this glow kit is for you! This 20% glow kit comes in two different shades, Beaming Blush (above) and Double Gleam.
"This kit adds a nice, soft shimmer to an everyday face. If you're looking for a soft touch with a little highlight this is perfect. The strobe cream is key to the foundation of shimmering." –Rhonnieee
In addition to this awesome sale, Nordstrom will be running their "Half-Yearly Sale" from December 26 through January 2, offering up to 50% off brands like Veronica Beard, Rag & Bone and Stuart Weitzman.
If you're looking for other great sale items from Nordstrom, check out these trendy suede booties at SheFinds.com!
[Photos: Nordstrom]