Guess what!? One of your favorite makeup brands has a ton of products on sale right now at your favorite department store! That's right, Nordstrom Rack is having a flash sale on MAC Cosmetics! From lipsticks and lip glosses, to foundations to concealers, Nordstrom Rack is selling some of MAC Cosmetics' best-selling products. Head over to NordstromRack.com and you will find over 227 MAC Cosmetics products on sale for up to 59% off! According to Allure, the sale is happening both in-stores and online. If for some reason you missed out on MAC's Black Friday and Cyber Monday deals, now is your time to stock up on discounted gifts for your makeup-loving friends and family for the holiday season!
Here are a few highlights (no pun intended!) from the amazing makeup sale:
For Face: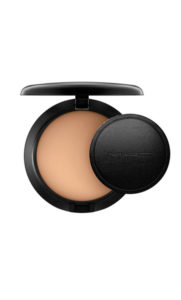 MAC Cosmetics Studio Careblend/Pressed Powder ($14.97, originally $27.00)
This powder foundation is soft, cream-like and perfect for matte coverage. Choose from 8 different shades. "This seems to be my only favorite powder foundation," Abigail O. tells Influenster. "I tend to use my MAC studio finish liquid foundation and use this over to set it. Love it. Definitely try it out."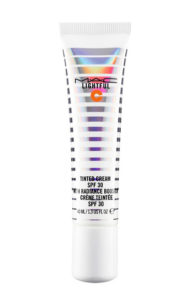 MAC Cosmetics Lightful C Tinted Cream SPF 30 With Radiance Booster ($19.97, originally $35.00)
This tinted correcting cream comes in 8 shades. It's a beauty essential because it covers blemishes, controls shine and reduces the appearance of pores. "Gives a medium coverage and enough hydration for my skin," @isabelle_violet_mua says about this tinted cream.
For Eyes: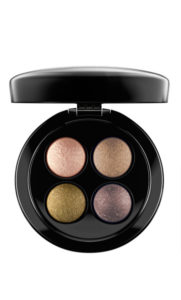 MAC Cosmetics Mineralize Eye Shadow X4 ($24.97, originally $46.00)
A 4-color, mini eye shadow palette featuring shimmery hues that can be applied wet or dry. "I love these shadows. MAC rarely disappoints and this product is no exception," Taryn C. tells Influenster. "I love the colors, pigment, and it lasts long. I would recommend these eyeshadows and will buy again."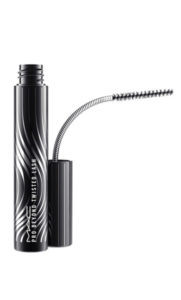 MAC Cosmetics Pro Beyond Twisted Lash  ($12.97, originally $23.00)
This mascara has a flexible wand to curl and add volume to your lashes with ease. Perfect for those stubborn corner lashes!
For Lips: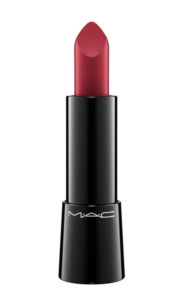 MAC Cosmetics Mineralize Rich Lipstick ($14.97, originally $25.00)
A creamy lipstick that hydrates, softens and nourishes. It comes in 20 shades — but act quick because they're selling out fast! "I love M.A.C lipsticks," Laura O. tells Influenster. "They are very rich in color. They last longer than many others after eating, drinking, etc. It's very soft to the lips and it doesn't dry out and crack like other brands."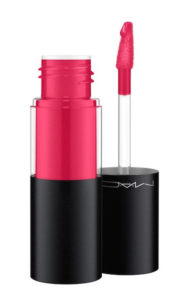 MAC Cosmetics Versicolour Stain ($14.97, originally $25.00)
A perfect blend of stain and shine, this long-wear lip gloss comes in 16 different shades. @aparttimer left this review about the gloss on Instagram: "First time trying #maccosmetics #versicolourstain. Color is It's Never Ending. Felt good on, not sticky, it feels so nice that I am constantly rubbing my lips together."
More good news! MAC Cosmetics is also having their very own "Goodbye" sale to get 2017 products off the rack and make room for 2018's new releases. Head to MACCosmetics.com and you will find over 20 items (completely different than the items at Nordstrom Rack) on sale for 40% off! MAC is also running an online promotion that'll get you a free makeup brush when you make a $35 purchase. Sales on sales on sales!
Looking for more amazing makeup products to stock up on? Check out these new arrivals from Fenty Beauty and HUDA Beauty!
[Photo: NordstromRack.com]