Now's The Time To Snap Up Some Gorg Cocktail Jewelry (Thanks To The Outnet!)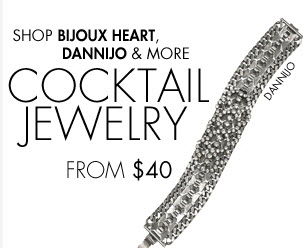 We'll let you in on a little secret: New Year's isn't the best time to buy cocktail jewelry. The time is actually right now. In case you don't believe us, you have to check out the amazing sale at The Outnet.
The jewels we drool over (Dannijo especially) is on super discount, starting at just $40. Punch up all of the pieces you're getting bored of already with some fun new baubles. Then check out more of our favorite sales and deals, online samples sales, jewelry and best find of the day picks.