Before the little ones trample down your doorway on Halloween, check out our October calendar for the month's hottest happenings – from an exciting Target collaboration release to yet another Fashion Week (find out where), we have you covered. Sexy costume not required.
October 2: The iPad arrives at our favorite store: Target. While you're shopping around for your favorite Target collaborations like Mulberry, Tucker, and Cynthia Vincent, pick up an iPad. Then check out our favorite iPad apps and cases.
October 6-10: Go green with your favorite fashions because it's Eco-Friendly Fashion Week. Show your love to Mother Nature by shopping our guides to the best eco-friendly shopping, the best eco-friendly shoes & handbags, and the best eco-friendly underwear.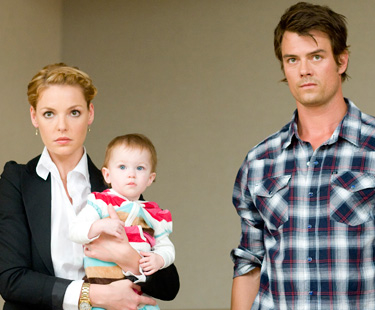 October 8: Katherine Heigl's newest flick, Life As We Know It, comes out today. Looks like she should have taken some motherly tips from MomFinds (when she's not drooling over Josh Duhammel, of course).
October 11: Finally, the Mulberry for Target collection comes out today online and in stores. From the looks of it, this could be one of the best target collaborations yet.
October 11: Tonight is the celebrity-infested premiere of Red, starring Bruce Willis and Morgan Freeman, which comes out on 15th. Rumor has it Helen Mirren kicks some ass, literally.
October 13-20: It's fashion week for our sunny friends down in Los Angeles. Created in 2002, this year we can expect some fabulous looks and finds from Kitson, Trina Turk, J Brand, 7 For All Mankind, American Apparel, BCBG Max Azria, and more.
October 14: Move over NYC and NJ, make room for The Real Housewives of Beverly Hills premiere tonight at 10pm. Expect palm trees, sunshine, summer dresses, wedges, tons of bling, and tons of drama of course.
October 16: Since Rachel Zoe's QVC line has been so popular, Zoe is going on-air to show off her products. We're going bananas in hopes of new clothes and accessories.
October 21: Happy 30th Birthday, Kim Kardashian! Soon enough, she'll be buying the same shapewear as us, to retain her voluptuous figure. But the real question: is 30 too old for Justin Bieber?
October 25: Get your lungs ready to blow our more candles for Miss Katy Perry today. The "California Gurl" turns 26 today. Good thing she can make a new bra if there's any whipped cream left over.
October 27: If you're in the NYC area, check out The Museum of the City of New York for "Glamour and High Style in New York City" where design experts get together and discuss how style icons have evolved over time. We're thinking a little Jackie O. and Audrey Hepburn.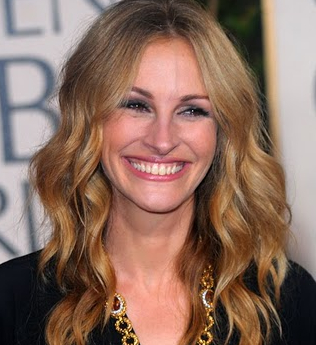 October 28: Hollywood's golden girl, Julia Roberts, turns 43 today. Be a pretty woman like her with our favorite eye creams and heavy moisturizers.
October 31: Get your Halloween costume ready, whether it's Lady Gaga or something ridiculous, because tonight's the night where you can show as much skin as you'd like without being a slut. Well, that's what the rumor is…
Stay up to date with all of our fashion news. Shop our guides to the best flat black boots, the best plaid shirts and the best fingerless gloves. Subscribe to SHEFindsMail for exclusive style updates.