In a world where skinny jeans for children co-exist with the Jersey Shore, Old Navy's psychic butt analyzer, which determines your level of bootylisciousness isn't all that shocking. Unless you happen to be offended by these brazen ads. Levi's All Asses Were Not Created Equal (for their Curve ID line) and Old Navy's Booty reader are stirring up heated debate over rump slang in advertising.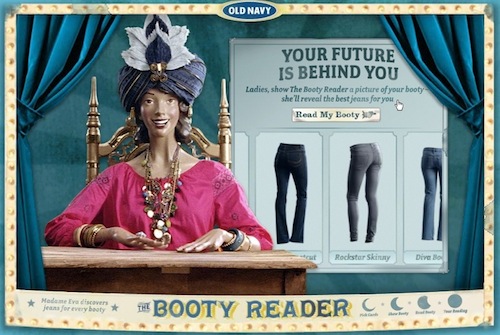 Some folks, including the Wall Street Journal and some irate moms, think that the risque terminology and well, booty-shaking, in the ads is offensive. For those of us rocking padded panties like Kelly Ripa, or for those of us born with it like Kim Kardashian, these ads happily point us to denim options that flatter all shapes and sizes.
Speaking of flattering jeans: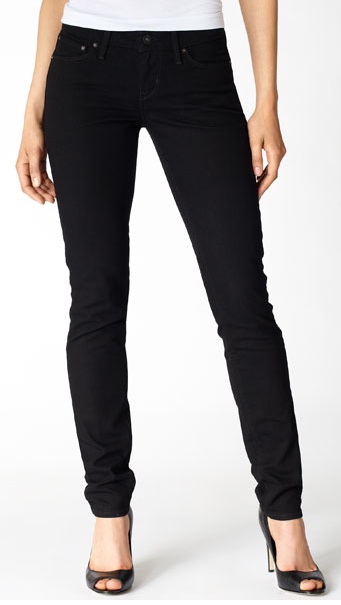 If the waistline on most jeans fit, but are too tight on your curves, these Demi Curve Skinny in Pitch Black ($59.50) are perfect.
This pair of flattering Old Navy Diva Trouser Jeans ($39.50) features a low rise and wide leg, perfect to minimize your booty and bring out your inner Rachel Zoe.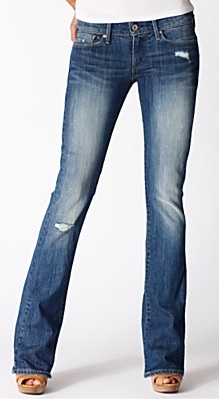 Perfect for a gal with a mostly straight frame, these Slight Curve Skinny Boot in Blue Ice ($69.50) are the perfect everyday jean that don't pinch around the waistline and have room through the thigh.
Feeling blue? Check out our guides to denim for your shape, the best skinny jeans, and the best designer jeans.